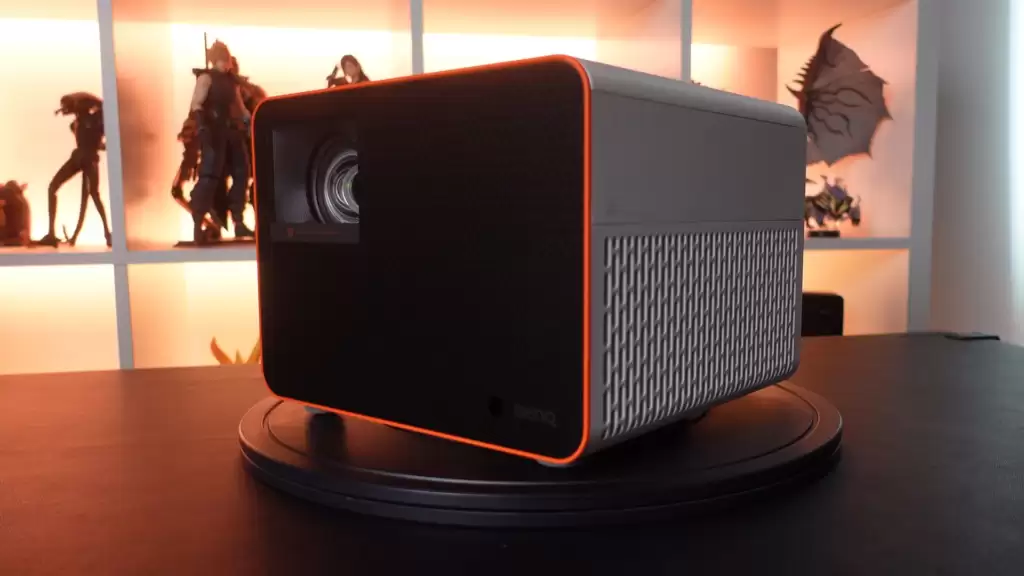 No words can justify how epic gaming on a 100" display feels like, but I'm going to try!
Over the past 2 months, gaming on the BenQ X3000i 4K Gaming Projector has completely given me a whole new perspective on gaming.
When I used to think about projectors, I always assumed that the primary use for them are for movies and watching TV on a screen size that no TV could usually go up to. We're talking about pushing 100 inches of display which unless we're willing to shell out an absurd amount of money for, is quite unrealistic for the majority. I was also under the impression that projectors typically would not be able to project the razor sharp resolutions that TVs could. Not only that, I was also prepared that contrast ratios, colour vividness would take a hit too.
But boy, was I in for a surprise.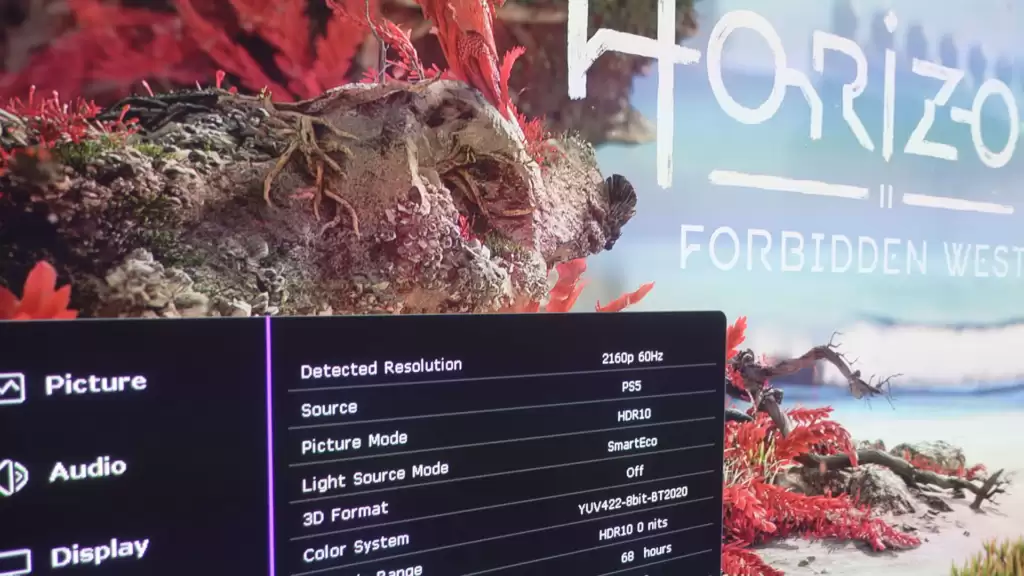 2 years ago, I installed a projector from another brand in the bedroom, so I could watch videos from the comfort of my bed. While this was acceptable to me to watch movies on, I was never willing to compromise resolution, colour vibrancy and more just for a bigger screen size. Hence, when BenQ sent me the X3000i 4K Gaming Projector, I was skeptical, yet excited. Am I able to enjoy an immersive gaming experience while gaming on a 100" display?
The upgrade from 1080P to 4K was immediately noticeable. In fact, it blew my expectations right out of the water. The vast improvements in sharpness made me sometimes forget that I'm actually projecting to a wall. A family member whom I showed this to actually touched the wall to make sure it was indeed a wall and not a TV haha! Input lag was not noticeable at all while playing various games of different genres as well. Not once did I feel hindered by any form of latency from the projector and enemies in my favourite open-world action games such as Horizon Forbidden West, God of War Ragnarok, Final Fantasy 7 Remake fell in spectacular fashion as my characters finished them off in style, all rendered in this huge, majestic and vibrant display. We will go through the details of latency, colour and performance in a bit. But yes, if you're upgrading from a monitor, TV or a 1080p projector, the difference is crazy huge. See it for yourself to believe!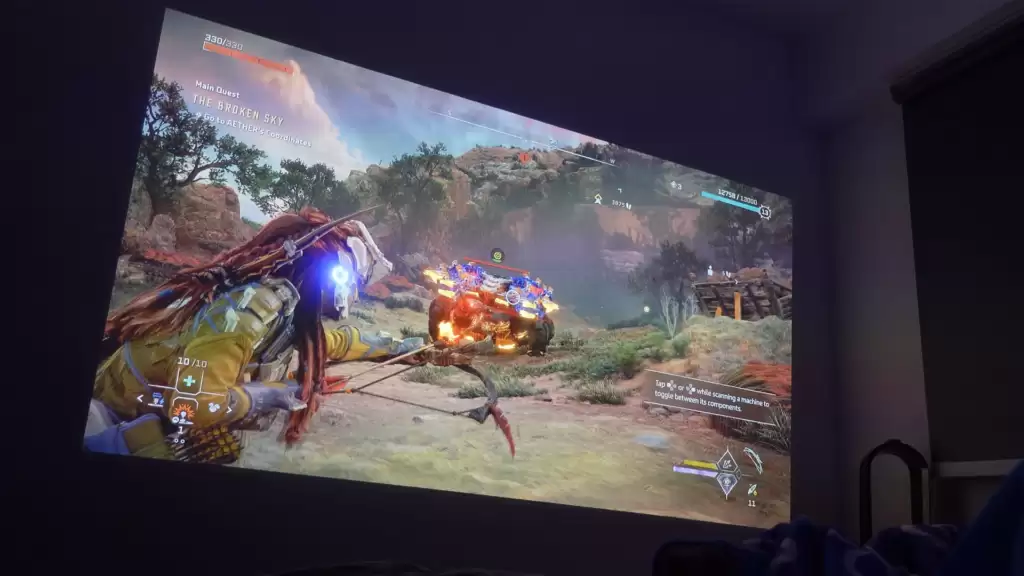 The projector came well protected in a plain unassuming cardboard box. Inside the box, the necessary power cables were tucked inside together with the android TV stick. The projector itself is shaped like a cube instead of the typical rectangular shape that projectors usually come in. The black and white colour scheme accented by the orange trim gave the projector a bit of character as well.
The X3000i comes with the following ports:
– HDMI-1 (2.0b/HDCP2.2), HDMI-2 (2.0b/HDCP2.2), HDMI-Internal (2.0b/HDCP2.2)
– USB Type A-1 (2.0/Power Supply2.5A/Service)
– RS232 in (DB-9pin)
– DC 12V Trigger (3.5mm Jack)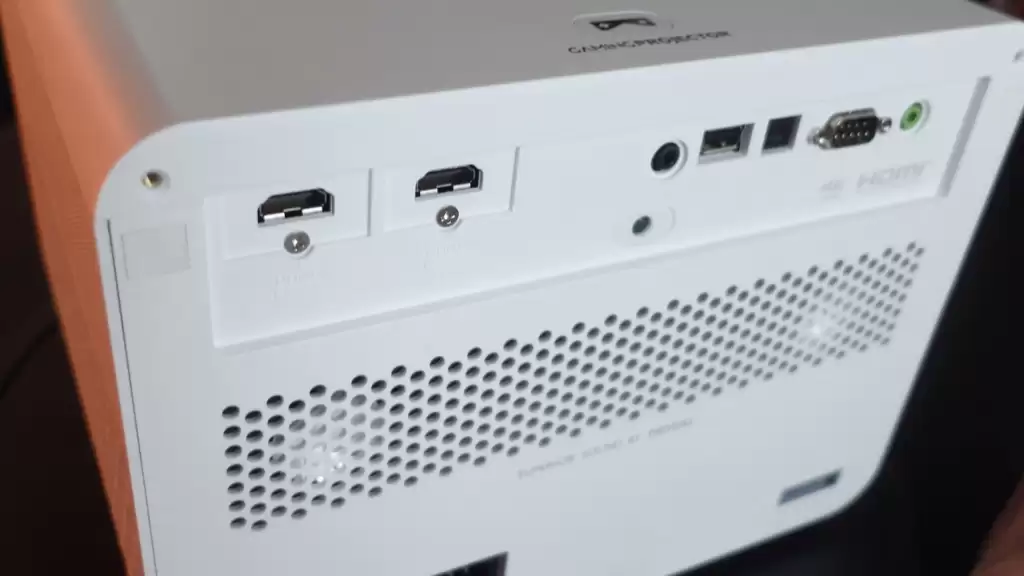 The buttons are placed by the side and are well-sized for easy access for those who intend to place it on the table.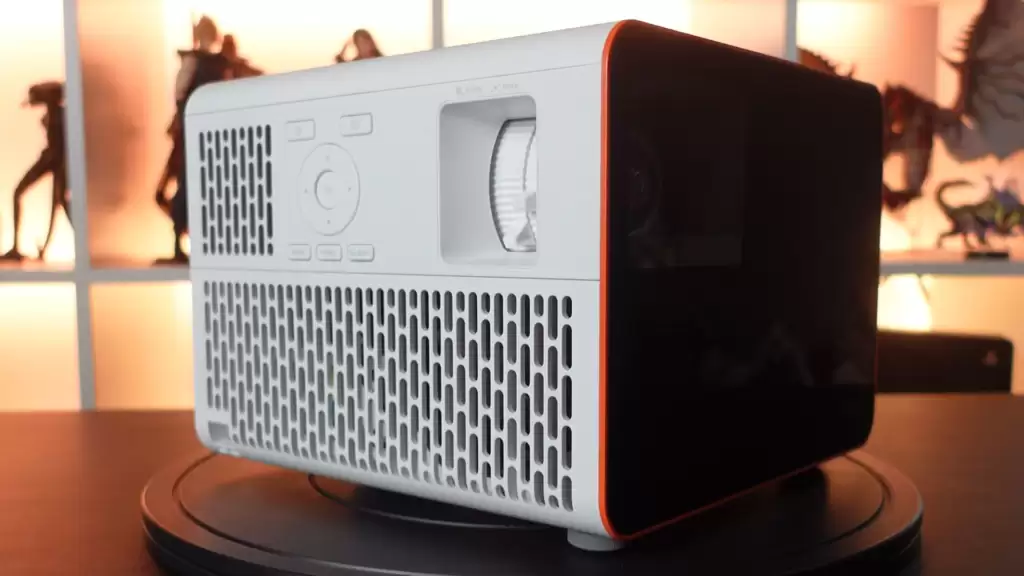 Speaking of placement of the projector, the X3000i comes with 2D Keystone alignment to give you more flexibility in where to place the projector. Because I already have an existing ceiling mount for a projector, I mounted the X3000i on the ceiling without much difficulty. That way, there wasn't a need to make any keystone adjustments since the projector is placed optimally in the middle of the room.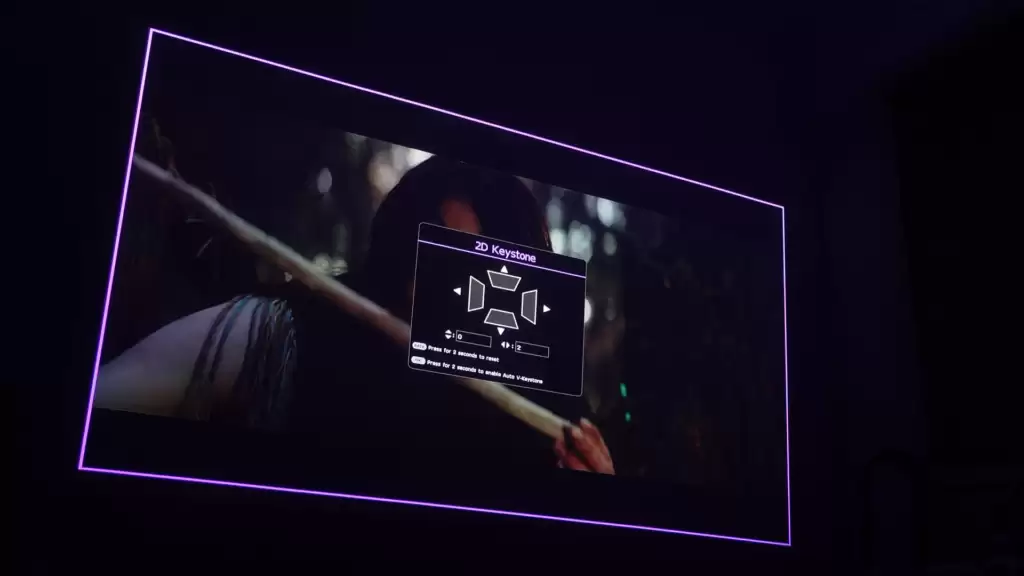 This also means that the projector can operate at the lowest latency available. And wow, does the X3000i deliver on being a low-latency gaming projector.
Latency currently sits at:
16.7 ms (1080p@60Hz)
16.7 ms (4K@60Hz)
4.2 ms (1080p@240Hz)
8.3 ms (1080p@120Hz)
While the projector isn't suitable for esports (it's way too big anyway), the projector is more than capable for playing games on it. Connecting my PlayStation 5 to it via HDMI, I fired up The Last of Us: Part 1 and was immediately impressed by the black levels that the projector could output. Sure, this will never compete to the likes of OLED TVs, but for a projector, this definitely stands toe to toe to display black levels on a large screen size that at times really draws you in as a player. Talk about providing us gamers with an epic, immersive gaming experience!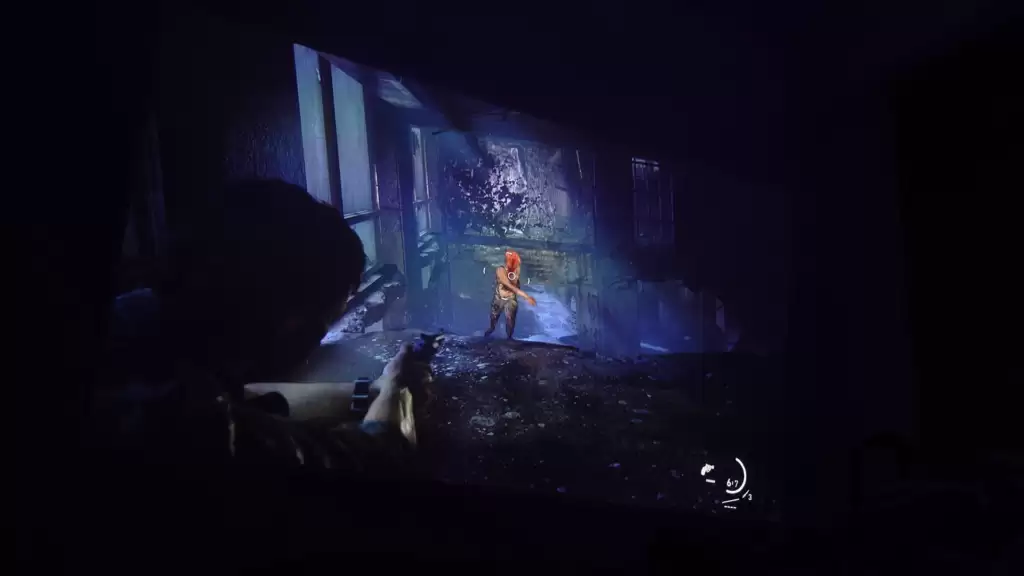 The projector allows users to select from different game modes with different colour calibration presets for your eyes to feast on. Colour vibrancy was very impressive thanks to the 4LED bulbs that greatly improves colour contrast, brightness and saturation. I found that the RPG mode looked best for me. Make sure to experiment for yourself when you have the projector set up!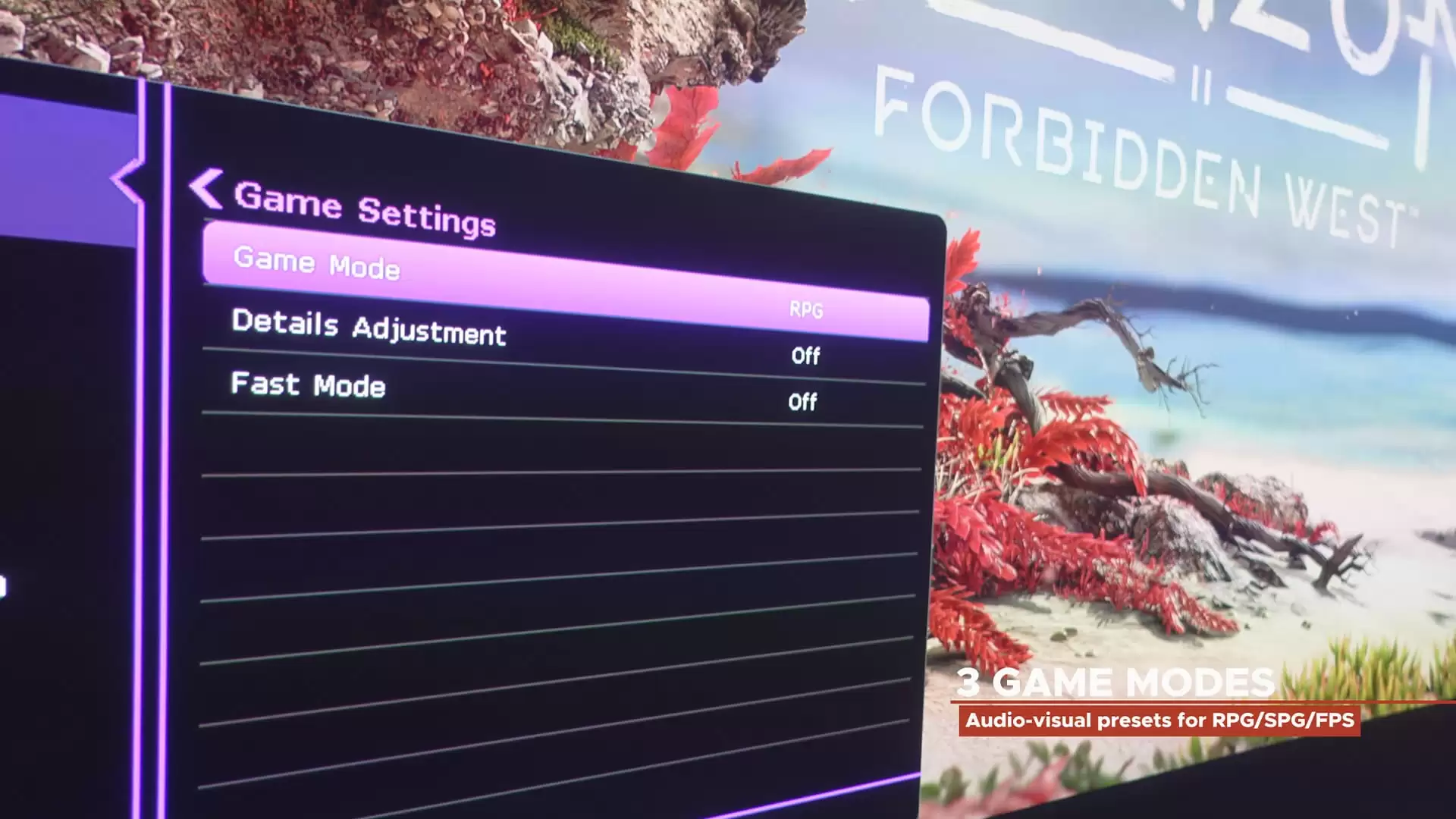 The projector also comes with two 5W TreVolo speakers built in. I generally am quite skeptical of built-in speaker systems but once I fired up games, movies and videos through them, I must I say I am… surprised! The sound was loud enough and although the ideal scenario is to have your sound output through a dedicated sound system (made easy through various audio ports available) or a pair of headphones like I default to, these TreVolo speakers are enough to start.
Gaming aside, the projector comes packaged with an Android stick that plugs seamlessly into the projector. The port for the stick is hidden conveniently inside the projector and once the stick is hidden out of sight and mind, we love how the X3000i retains that clean, slick look without the stick poking out of it.
The Android OS was clean, sleek and packed with the usual apps that come in the Android app store. The remote control is easy to use, and navigating through the OS was quick and lag-free. For those who are wondering, Netflix is not available as an app in the store. It's not really an issue, as there are workarounds. For example, you can cast Netflix through your computer or laptop. In our case, we connected our PS5 and accessed the Netflix app within the console!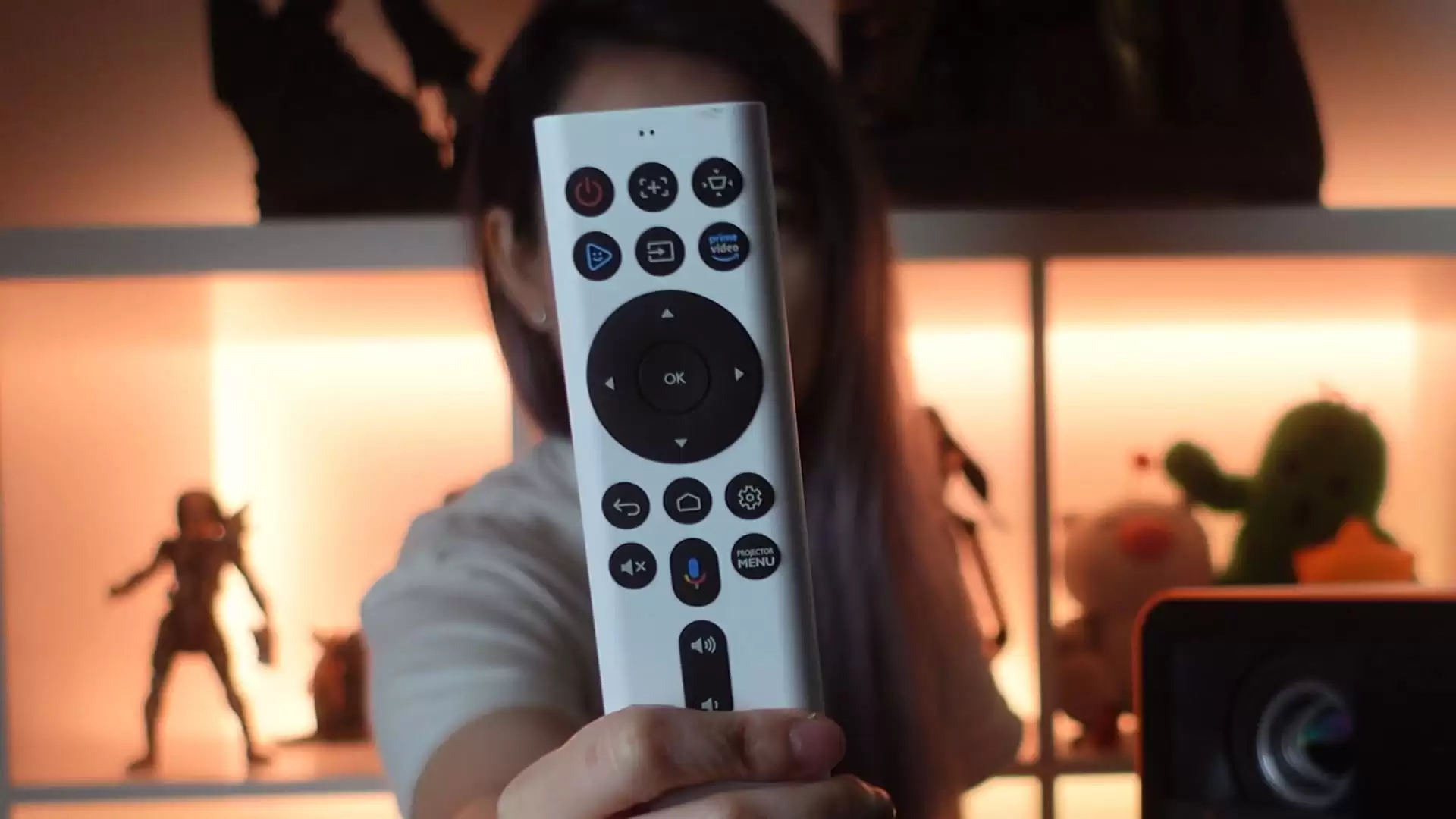 There is simply a lot to love and very very little to not like about the projector. The experience of gaming on a 100" display at 4K resolution is simply mind-blowing. Throw in great colour vibrancy and low latency and we simply don't see why we would ever go back to gaming on a smaller TV.
Sure, you could argue that gaming on a 100" TV would be far more superior. That is, if money is not an issue. A 100" TV would cost several times more than the price tag that the X3000i commands. For the features and performance that the projector has, I genuinely think the price is worth it. Of course, you'll have to factor in actually having a screen or white wall to be able to maximise the projector's use, but when everything falls into place, gaming on the BenQ X3000i is something you have to experience for yourself. The immersion you get from such a display is something all gamers should consider having in their gaming spaces.
If you'd like to see more, don't forget to check out my video review as well:
VERDICT
The BenQ X3000i 4K Gaming Projector unlocks a level of immersion in gaming by providing a display package that marries vibrant colours, razer sharp 4K resolution and low latency.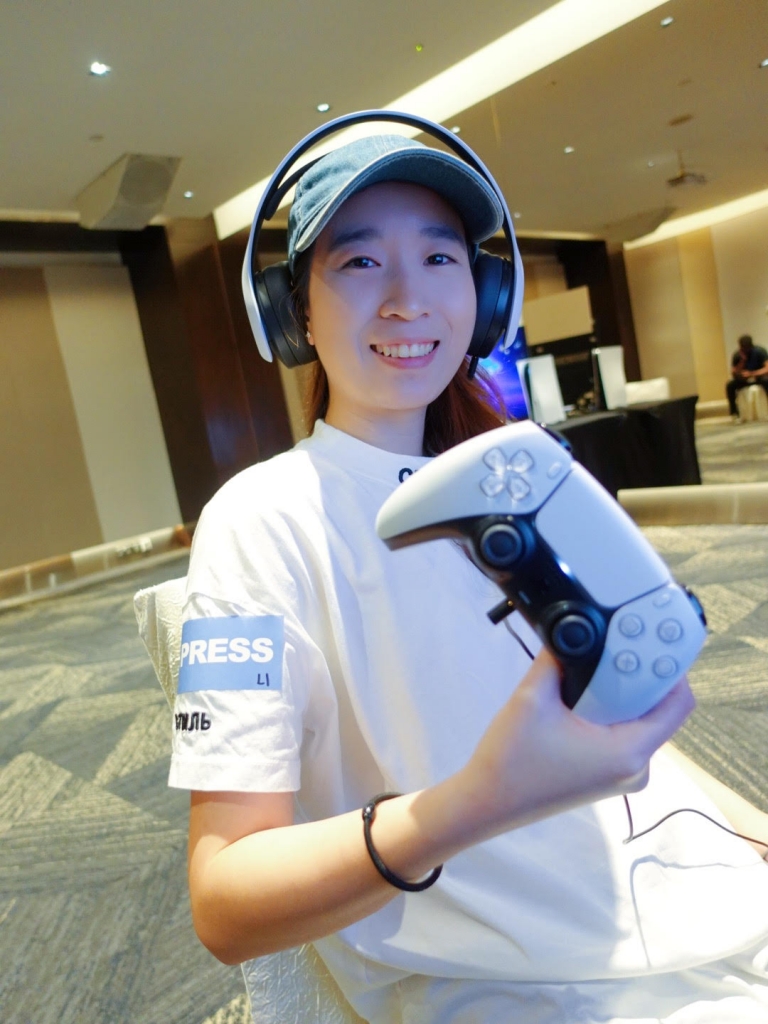 Queen of puns & lewd jokes. Loves her retro games, ARPGs & MMOs. Played too much WoW at one point. Collects Final Fantasy games (Physical ones hor). Can't stay still to EDM.