In the world of live-streaming, it is very easy to get lost in all the available tech and gadgets that we can buy to create the setup of our dreams. After getting the console or PC, most content creators we see tend to upgrade the visual and audio quality of their livestreams through new cameras and microphones. Lighting seems to be an afterthought. After all, can see can already what, no meh?
I'm no professional photographer or videographer so I will not try to pose as one. I have seen though, the difference between a poorly lit livestreamer and a very lit one. The very lit one turns to be, very lit too. Like cool, lit, get it? Ok sorry. But yes, good lighting makes you look more professional on stream, and the subtle nuances of having your face illuminated a certain way from a certain angle gives you more life and vibrancy as compared to just relying on your ceiling light or worse, playing in the dark and relying on your monitors to light you up.
Zhiyun Fiveray M40 40W Pocket Light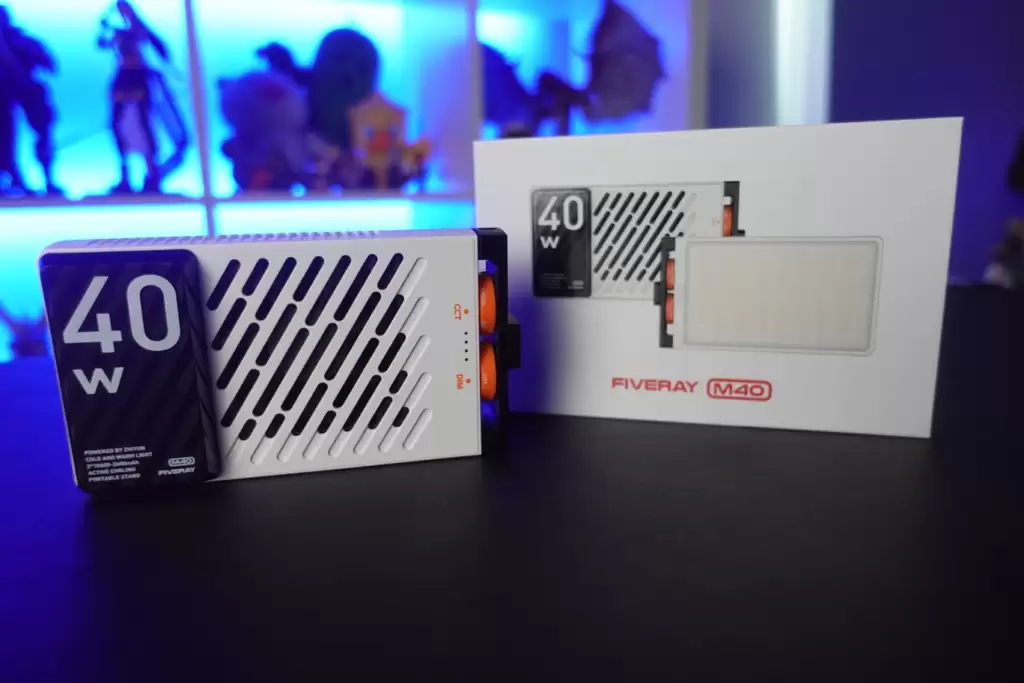 The Fiveray M40 pocket light comes in an unassuming white box with the pocket light inside it together a USB-C charging cable. At 136.5mm x 77.8mm x 29mm and 320g, the pocket light fits very well comfortably in your pocket and the weight is negligible when it's in your bag together with your gear. There are two knobs/wheels that control colour temperature and the brightness of the light. The charging port of the light is cleverly hidden by the 360 degree rotational stand that you can mount on a tripod via two ¼" screw holes or just having the light stand on the table. Talk about lightning-fast setup!
Let's talk about the light itself. At 40W with 176 LED chips, this light shines bright like a diamond (where my Britney Spears Rihanna fans at). We're genuinely surprised at how powerful the illuminance of the light is considering how small it is! At 14000lux it truly rivals many key lights provided by bigger equipment. Now for the photographers and videographers who are very particular about colour accuracy, the light comes in with CRI>96 and TLCI>97. When working with artificial light sources, it is incredibly important for professionals to choose sources that can reproduce colours accurately. Note that this is not just simply a representation of a light's colour temperature but the accuracy of it to reproduce the full range of colours in a subject.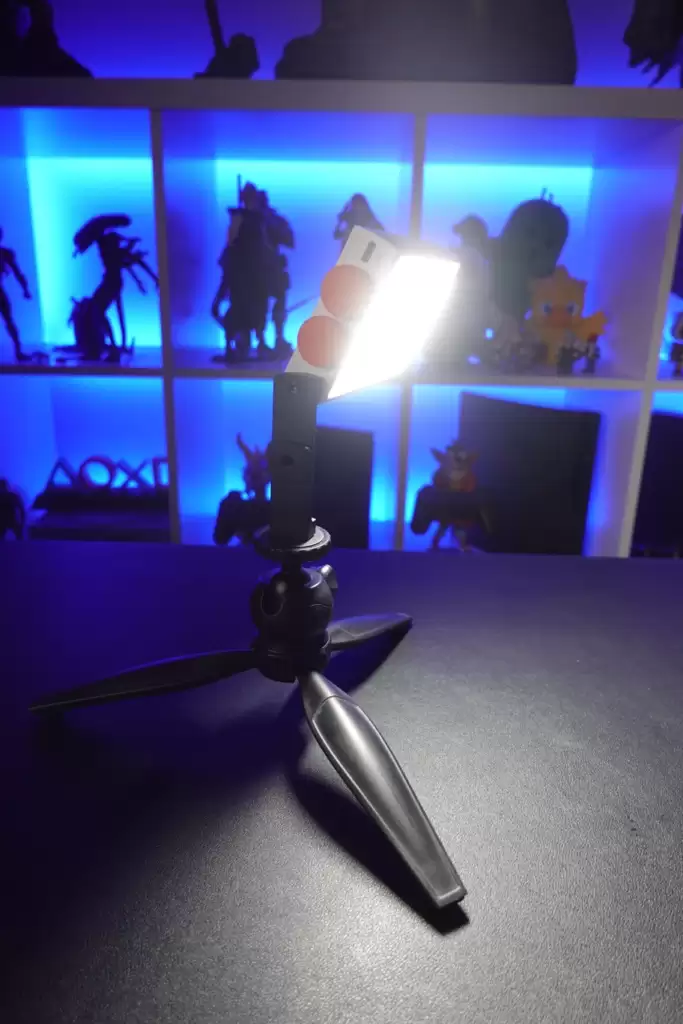 There are 4 LED indicator lights that display the battery level. With two 18650 batteries and PD fast charging, we can charge the light in real-time while using it at home which is a godsend for livestreamers. Battery life comes at a featured 1 hour 37 minutes at 10W when turned on non-stop. Being this powerful, the light features their DynaVort Cooling System that consists of a gyroscope modelling heat sink, FOC fans and attitude-control algorithm to prevent overheating. Seriously, how did Zhiyun pack so much punch, features and quality into such a small package?!
Setting this up on a livestream setup was a breeze and the small form factor makes it easy to fit it into space-constrained setups. The convenience of having this light around when we're out and about makes it possible to have good lighting whenever and wherever you need it, be it when shooting products on the go or when you want to get a nice picture of a subject in a poorly lit environment.
Zhiyun Fiveray F100 100W Light Stick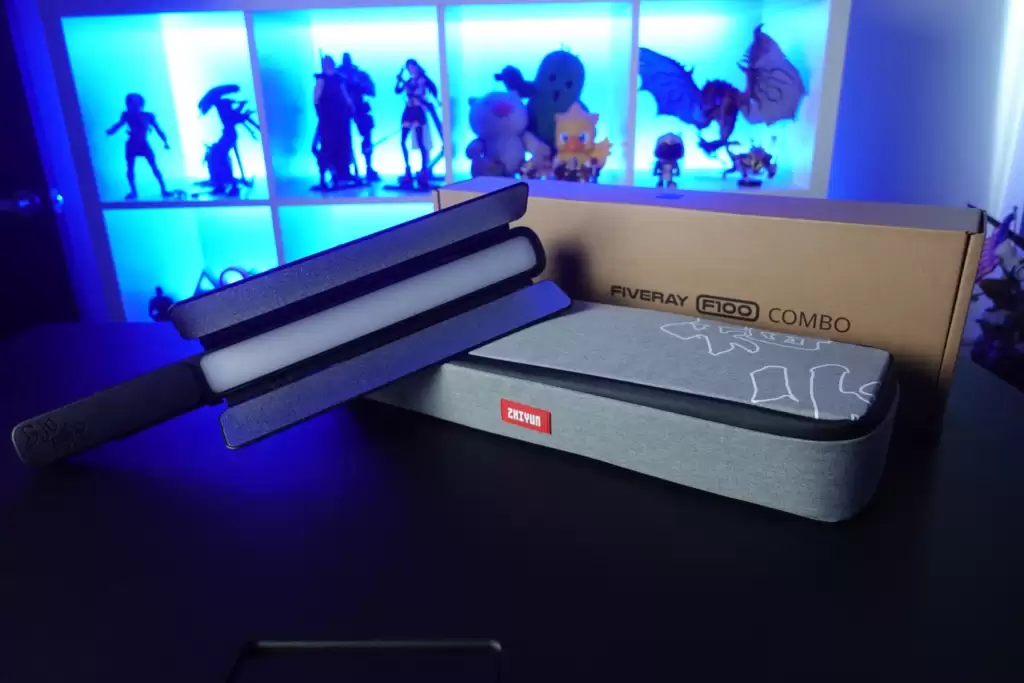 I know what you're thinking. What is someone who isn't familiar with Star Wars doing with a lightsaber? Honestly doesn't the Fiveray F100 Light Stick give off lightsaber vibes?!
At 950g, 502mm x 46mm x 47mm, the Fiveray F100 light stick truly lets your creativity shine with RGB, six creative lighting effects and various ambient lighting that allows you to up your content game. Bathe your subjects in RGB as you swing the F100 around fast moving shots or have it mounted on a stand to have it act as a cool lighting fixture in your footage.
The F100 stick light comes packaged in a cardboard box. Included when you purchase the light are accessories such as a storage bag, power adapter and cables, grid and diffuser all neatly packed inside. The light comes in two colours, black or white. We opted for the black version. The build quality is great, with the Zhiyun branding shown across the light.
As a larger light compared to the M40, the F100 outputs a peak stable luminance of 20708 which is, still insane. The light quality, from the warm to cool whites in CCT mode to the various RGB colours in HIS mode that you can choose thanks to the increased 148 RGB chips, illuminate any subject brilliantly. The light boasts a CCT range of 2700-6200K with tested CRI>96 and TLCI>97, allowing you to have really accurate reproduction of colours when using the F100. In HSI mode where you can choose from different RGB colours, intensity and saturation can also be adjusted. We like how easy it is use the light, with the On/Off button clearly placed and an easy-to-navigate dial and display that both casual and professional users can get into.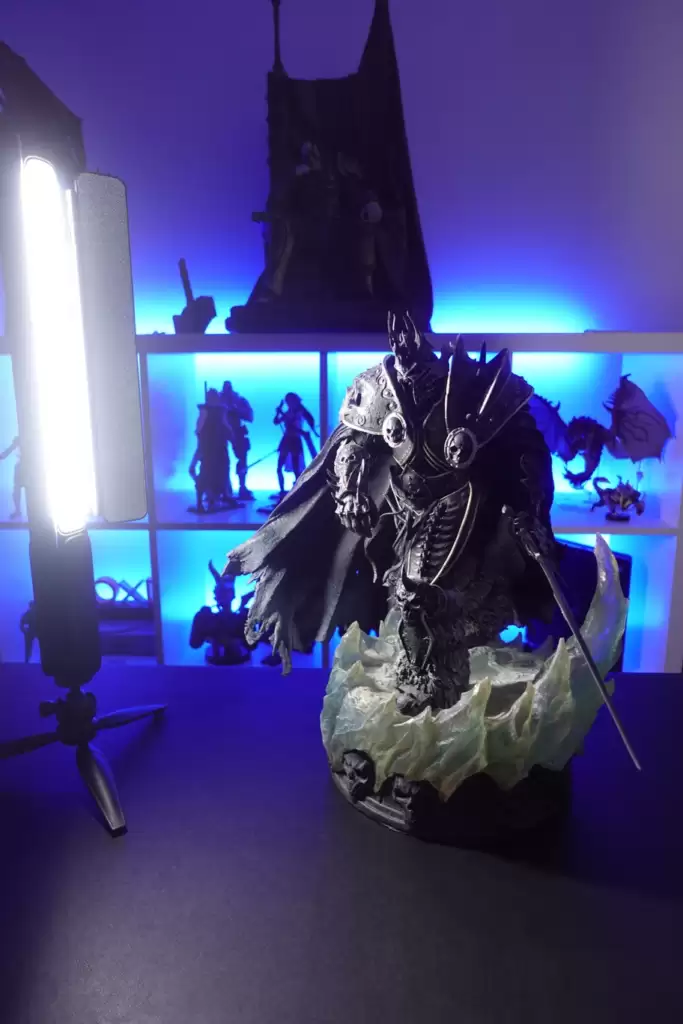 The light has six built-in 2600mAH batteries that ensure 1-hour-4-min runtime at 50W working power. The light also supports Type-C PD Fast Charging. It really is nice to see Zhiyun include modern technologies like these in these products. With a great feature set, compact size and a great range of included accessories (We love you Zhiyun for not making us buy them separately) the F100 allows for endless possibilities to give your content an extra edge.
Whether you need it as an essential key or fill light or as an RGB to add colour (literally) to your content, the F100 can do it all. Coupled with their outstanding light quality in their products and their ease of use, these products are a very value buy for content creators, photographers and videographers looking to up their lighting in their content. The build quality of these products also gives users a lot of confidence that these lights will be in their arsenal for a long time to come.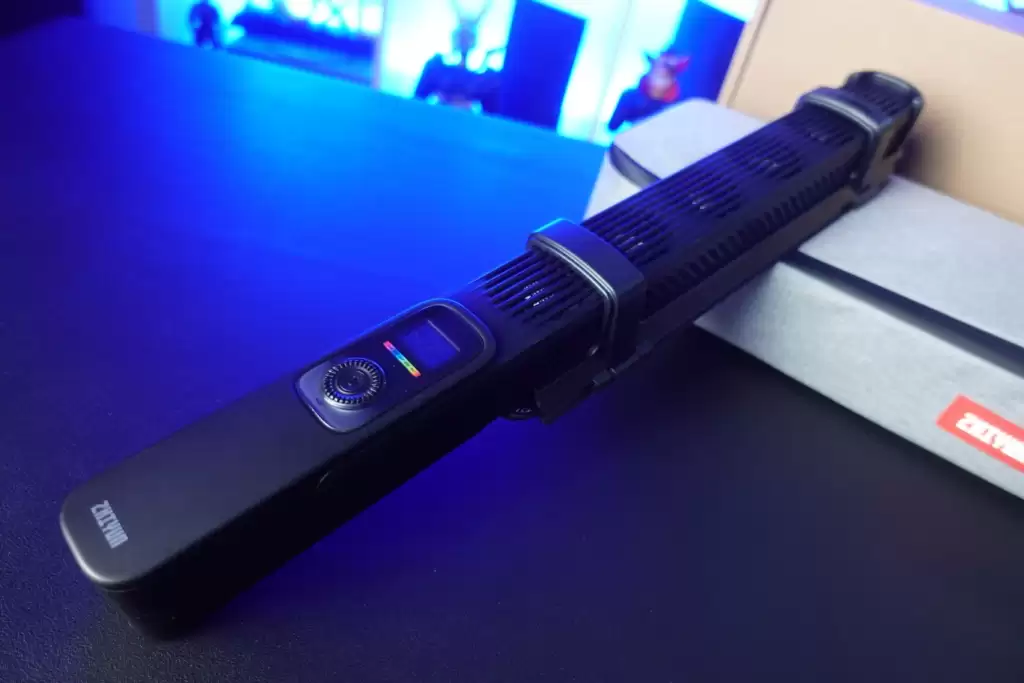 The F100 and M40 provide two much-needed solutions for content creators. As I mentioned, lighting is something that is often overlooked when upgrading our setup and this is me primarily coming in from a live-streaming angle. I see too many times a livestreamer with a kick-ass computer or console setup, fancy boom arm + microphone combo and even a nice backdrop that usually doesn't stand out because… lighting isn't set up right.
If you're looking to light up your video, photo and livestreaming content to the next level, look no further. Both the Zhiyun Fiveray M40 & F100 are now available on our web store!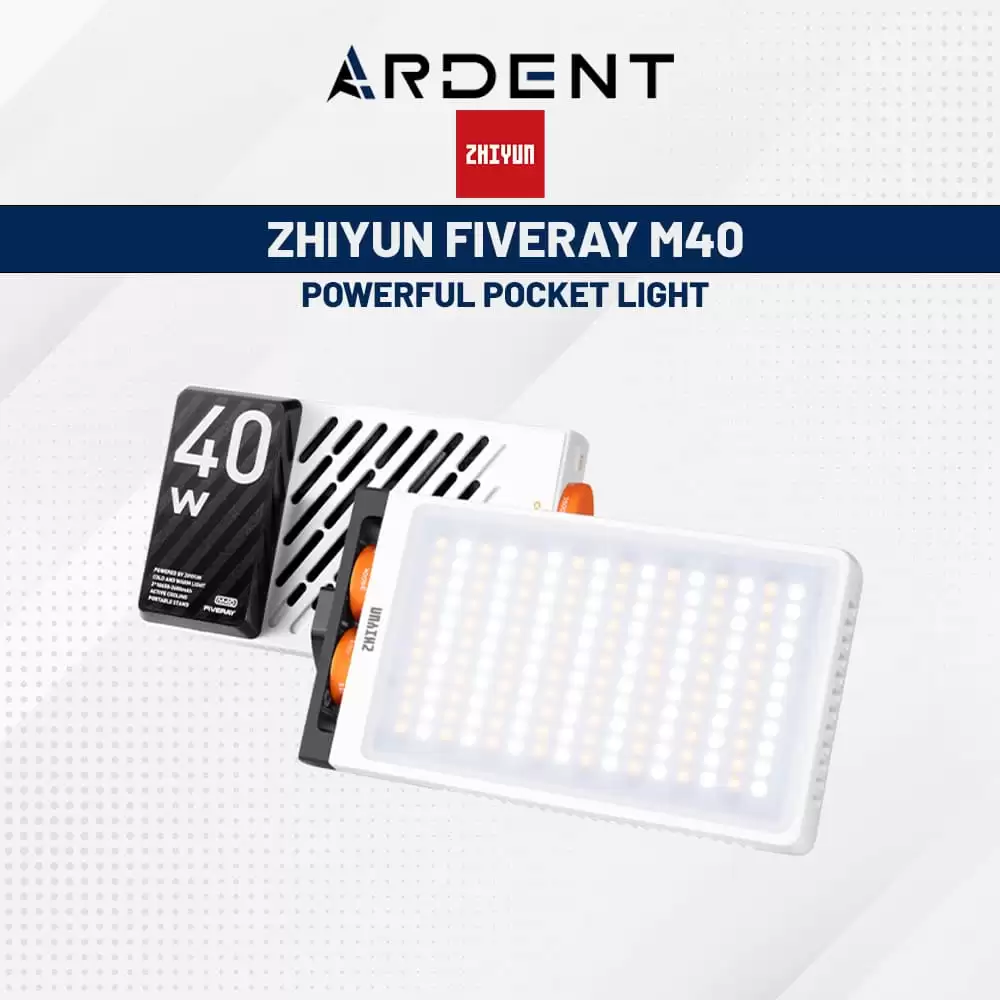 Zhiyun Fiveray M40 Powerful Pocket Light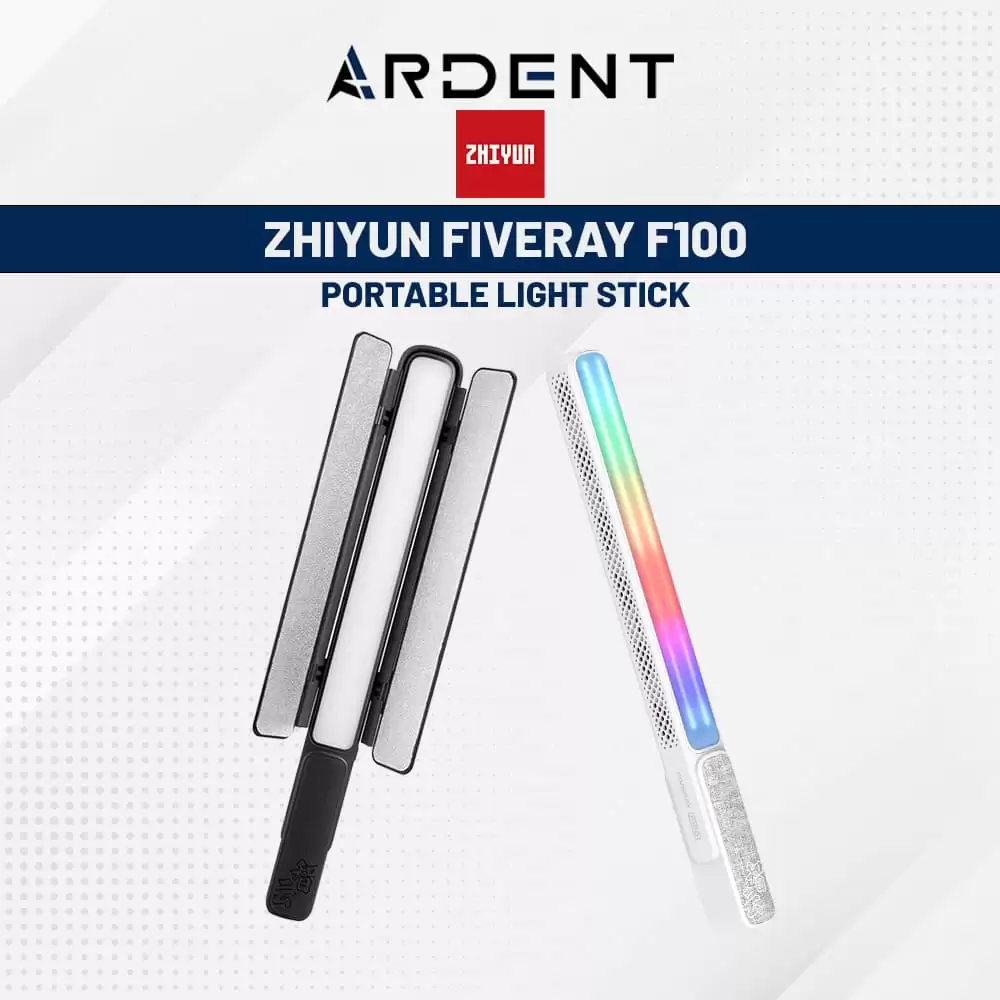 Zhiyun Fiveray F100 Portable Light Stick
SGD

$

399.00
–
SGD

$

479.00
While you're shopping, don't forget to also check out our video review over here:
VERDICT
Overall, the Zhiyun M40 and F100 lights are worthy additions to photographers, videographers and content creators. The M40 has become a swiss knife of lighting when creating content. Whether we're at home shooting products or out and about, the power that the light outputs is absolutely insane for a size that really fits in your pocket. The F100 light, although more expensive and bigger, really allows you to stretch those creative juices with cool lighting angles, effects and colours.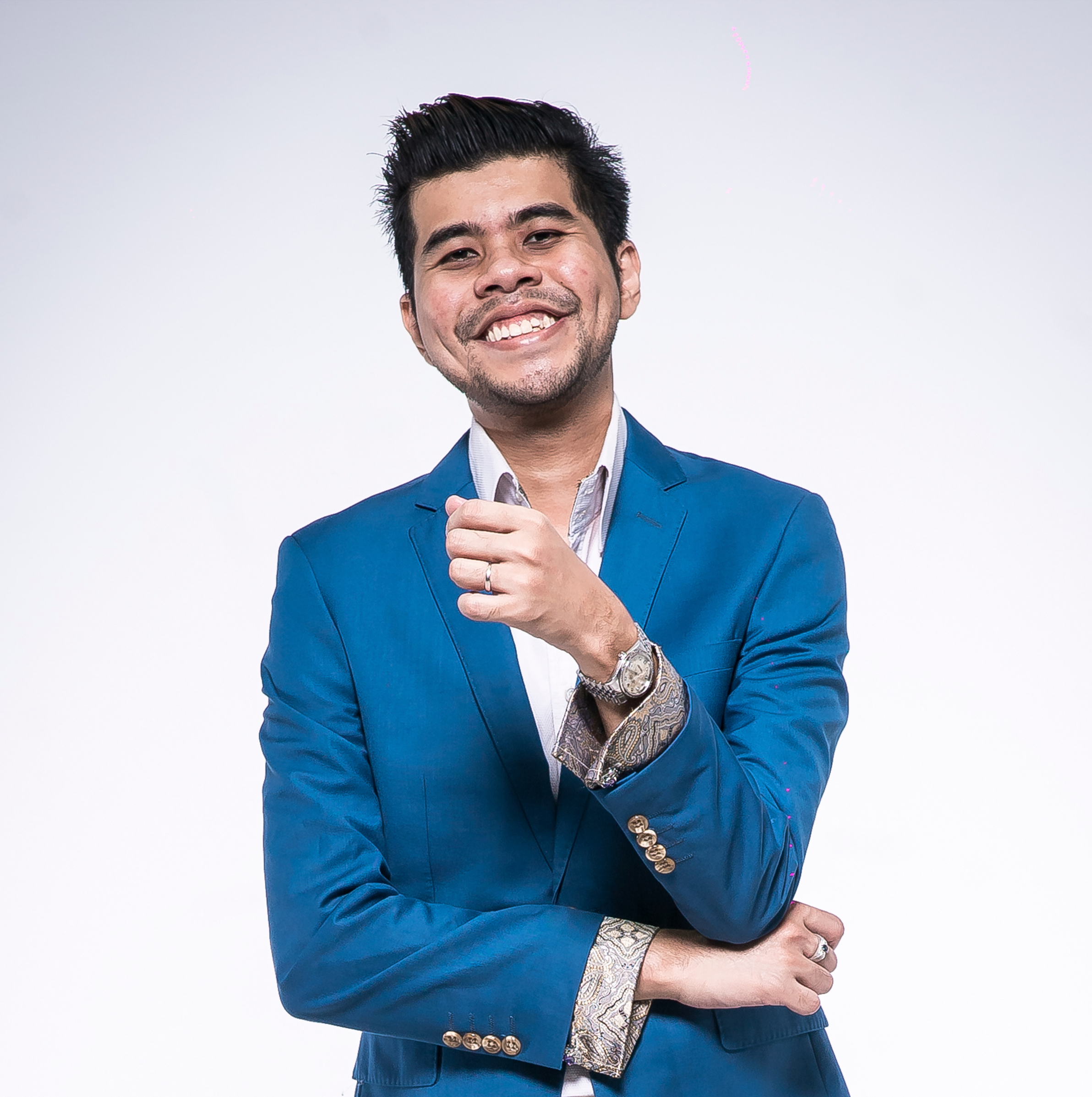 Enjoys the art of drifting, stealth-based and racing games; the latter 2 he's not very good at. His laughter puts hyenas to shame.