"Hey, uh, just wondering, is this an out of season April Fool's joke?" – An audience's question during Blizzcon 2018 Q&A.
Fast forward to April 2022, Blizzard has finally announced that Diablo Immortal will be coming out on June 2nd for most regions*, on both iOS, Android, as well as on PC. In their premiere video on YouTube, released earlier today, they have made a surprising announcement that their mobile title will be heading over to the PC.
Originally intended to be released for mobile platforms only, the team decided on bringing Diablo Immortal to PC to reach out to their dedicated PC fanbase, eliminating the need to use an android emulator to play this game. Do take note that the PC version of Diablo Immortal will still be in Open Beta as the team optimizes the game further. Cross-Play between mobile and PC will be possible during launch.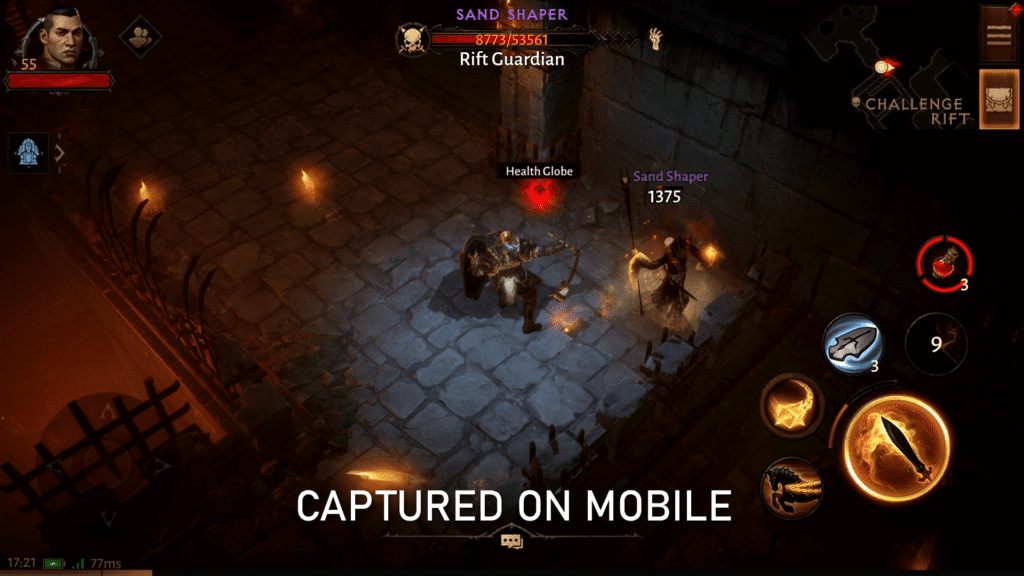 What to expect from the PC version?
Keyboard button mapping will be available for players to tweak to their satisfaction with the default left-clicking to move your character and attack monsters while pressing keys to perform abilities and potions. The W/A/S/D directional controls are added as an additional movement tool. The team believes this choice was an intuitive way to move around the characters instead of left-clicking for both moving and attacking relentlessly.
Additionally, Diablo Immortal will add controller support, mimicking their mobile counterpart's behaviours with the left analog stick to move the player character and various other buttons execute different commands.
One of the most welcomed features making its way to the PC version is the scaling of HUD. Since Diablo Immortal was initially created for mobile, the UI tends to be larger while accommodating phone screen sizes. By scaling down the HUD, players will be able to see more of the game without accidentally clicking on the UI.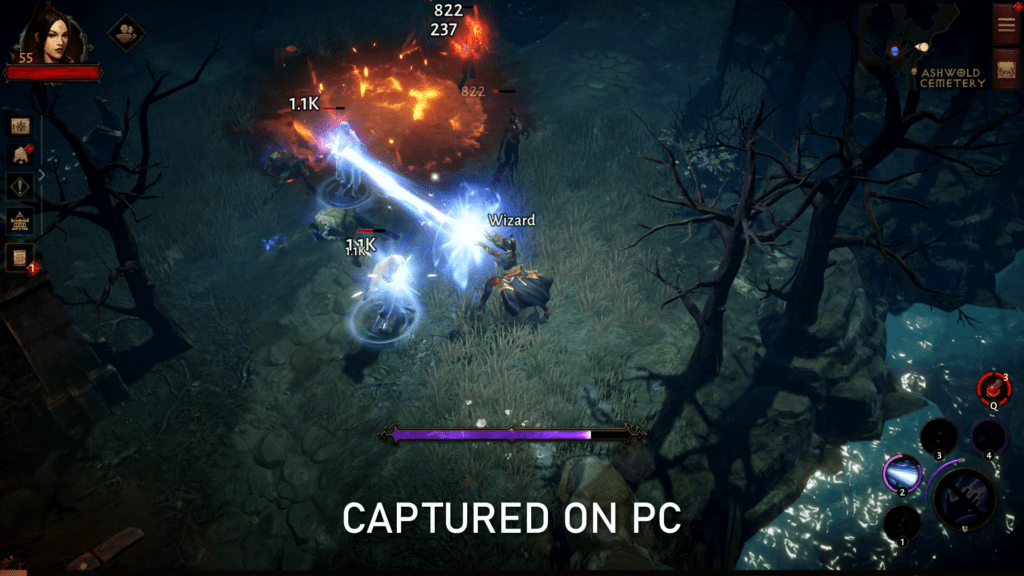 A new story awaits
On release, players will be fighting against the demonic forces of Skarn, the Lord of Damnation, which takes place in between Diablo II and Diablo III. Throughout your journey, you will face untold horrors such as the Skeleton King, a mad king driven to madness by Diablo himself, Countess, an evil entity that bathed in the blood of hundreds of captives to retain her youth, and many more.
Players will have six different classes available on June 2nd, with the iconic Barbarian, Crusader, Demon Hunter, Monk, Necromancer, and the Wizard for you to choose from to fight for the fate of Sanctuary.
There will be eight different, expansive zones for players to traverse, and each zone will have their distinct style. Not only that, they have mentioned that potentially, more zones and content may be added throughout the game for players to play through.
Live events are where players from the same server can gather together and team up to fight an entity and claim victory over the Burning Hells. Additionally, there is an eight-player raid experience called the Helliquary, where formidable foes and loot await, with more monthly free content updates to come.
According to Blizzard, Diablo Immortal will be their first MMOARPG Diablo game, allowing players to socialize, play, and explore the world freely, unlike previous Diablo games. Personally, I am looking forward to playing this game on both PC and mobile platforms.
* Diablo Immortal will be available in Asia-Pacific regions in late June: Hong Kong, Indonesia, Macao, Malaysia, The Philipines, Singapore, Taiwan, and Thailand. Diablo Immortal will be available in Vietnam on PC only during the same time.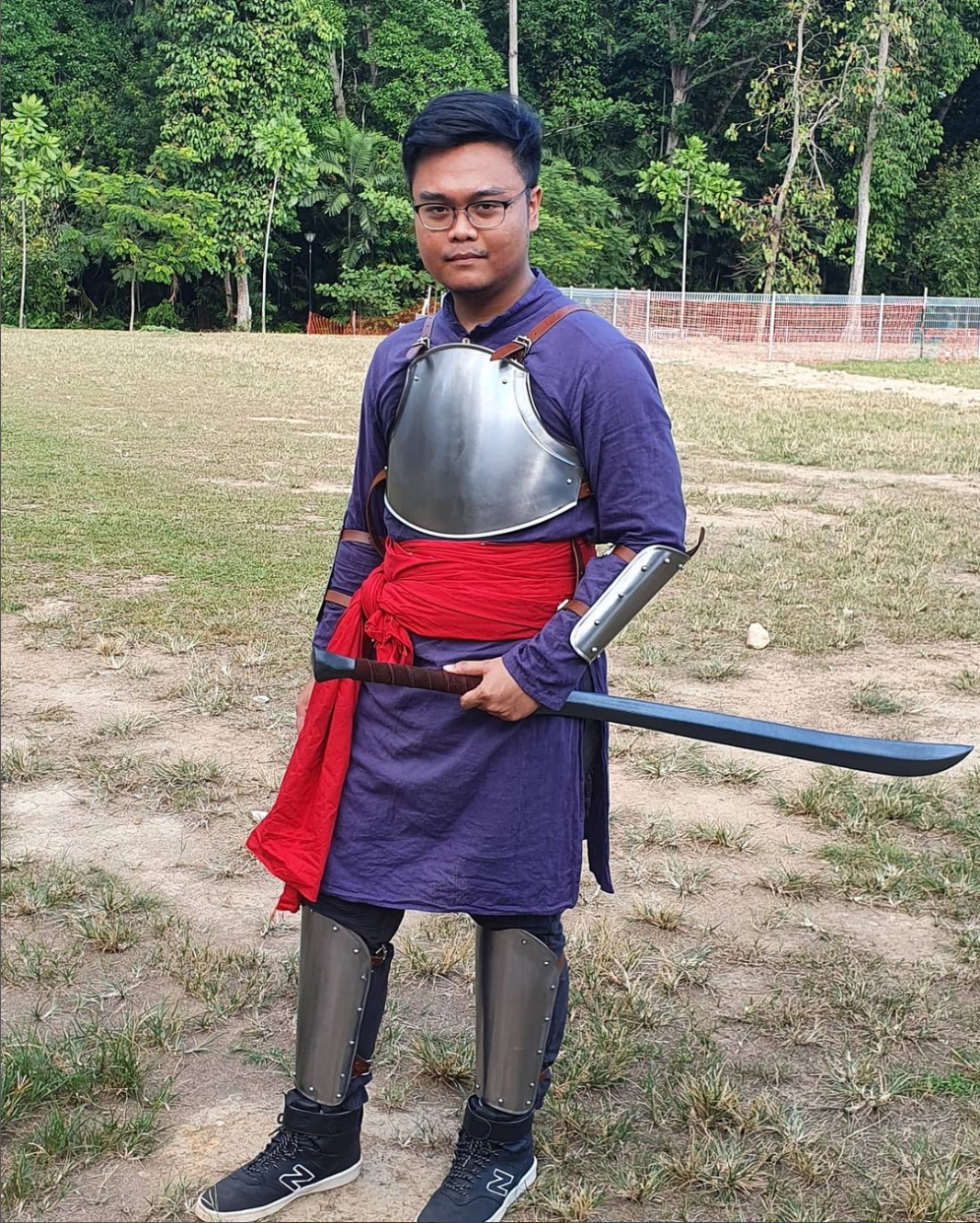 Faris, aka Garet, loves his Strategy and RPG video games and cares deeply for the genres. Offline, he tells tales and heroic acts of characters that braved impossible odds in Dungeons & Dragons.