Frontier Developments' Formula 1 management sim, F1 Manager 2022, has a release date – with pre-orders available now. Come August 2022, F1 fans all around the world will be able to immerse themselves into the world of F1 and take the reins of a Formula 1 team as they bring their chosen teams to victory.
Let's firstly talk about the release date. The game will come almost two months after the official F1 22 game. This gives all of us racing game fans time to play F1 22 to our hearts' content before exploring the world of F1 in F1 Manager.
As the name would already tell you, F1 Manager is a manager-style game. This is NOT a racing game. You don't need a racing cockpit, a wheel, a controller of any sort to play the game. F1 Manager allows you to take control of an F1 team as a team owner and from there, be able to make intricate decisions as you go on the daily operations of a Formula 1 team.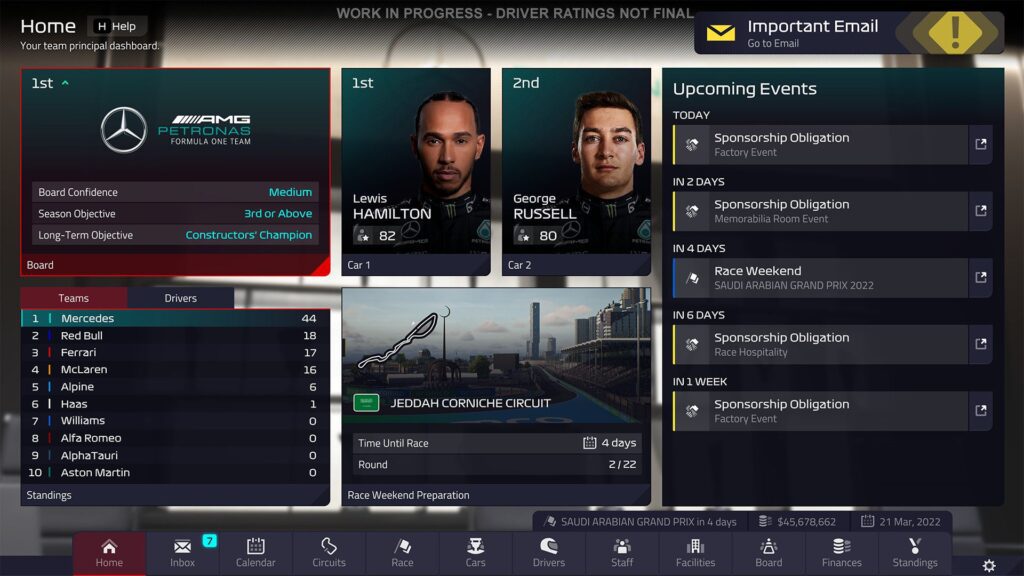 While adrenaline-seeking racing game players may find such a game boring due to the dizzying area of info screens, data and text a player of the game may see, there's actually a lot, ALOT to be excited about.
Before F1 Manager, fans of Formula 1 who wanted to play an F1 game are only limited to the racing games of the series. Players required skill, reflexes, immaculate hand-eye coordination to enjoy the game. Don't even get me started on the gear that you need. Racing wheels and controllers are two of the most common types of controller devices needed to play and for a non-gamer who genuinely wants to enjoy Formula 1, this can be quite daunting.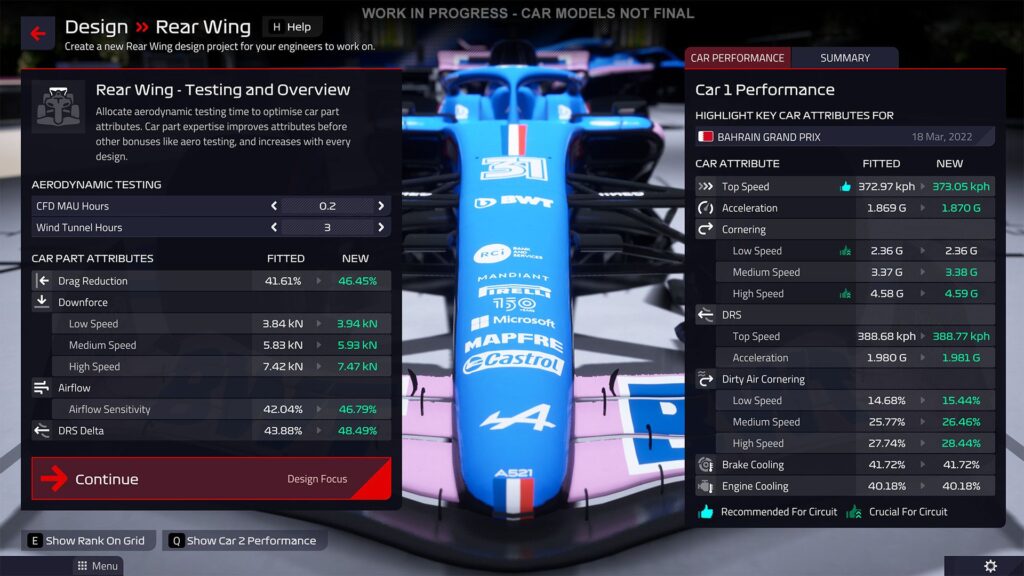 With F1 Manager, the gameplay is more laid-back, yet extremely rewarding and intense for the F1 fan as tire decisions, calls to pit your car will affect the outcome of your race. Every little thing matters. Feel a fraction the pressure that all 20 team principals face during every race weekend. Manage spending budgets, sign contracts, replace drivers and more in between races to set up your team for success. Race weekends are quite the visual spectacle actually.
When I was checking out gameplay videos of the game, I'm actually very impressed by the graphics of the game. Sure, F1 22 looks a lot more detailed but for a manager game, F1 Manager looks really sleek. Menus look nice, interfaces are easy to read and the cars look good enough to provide a solid game experience.
Be sure to pick up the game when the game releases on August 30th. Available for PlayStation 4, PlayStation 5, Xbox One, Xbox Series X/S and PC via Steam and the Epic Games Store, F1 fans finally have a game that is accessible to everyone. You can get ahead of the grid by pre-purchasing the game to receive 5 days early access and a 10% discount, effectively starting your F1 managerial journey as early as August 25th.
The heat surrounding F1 Manager is quite sweltering; maybe even hotter than F1 22. Maybe it's because more people can enjoy it. Maybe it's because it's the first Manager game of its kind. There's one thing that isn't a maybe. That's whether I'm 'may be' getting the game. See ya'll in-game in August!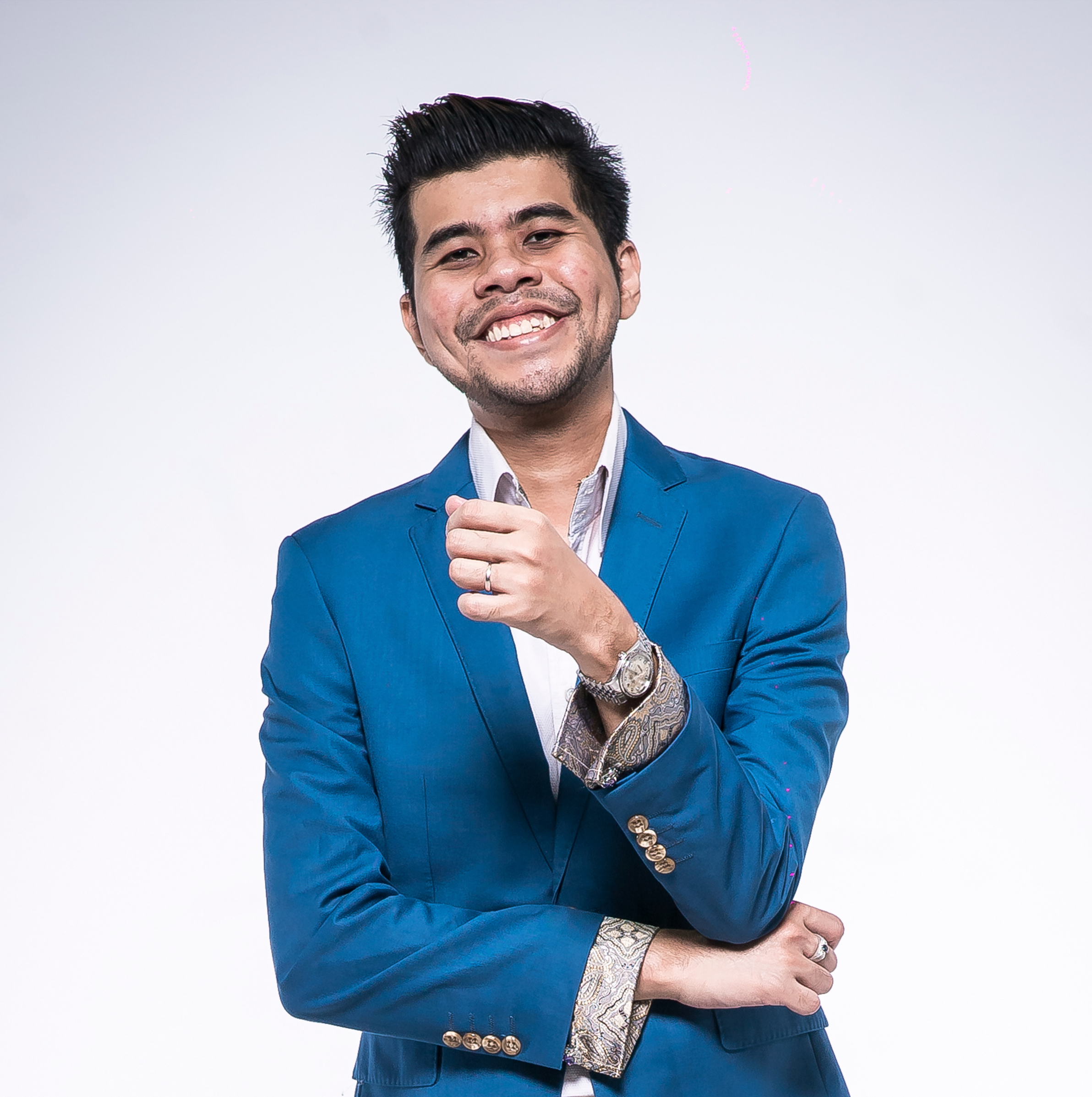 Enjoys the art of drifting, stealth-based and racing games; the latter 2 he's not very good at. His laughter puts hyenas to shame.