Honkai: Star Rail is partnering up with various restaurants and cafes around the world! The 'Time to Feast! Astral Express Pit Stop' global food tour spans across various countries, including Singapore.
Trailblazers based over here, rejoice!
From 11 October to 14 November 2023, fans can head down to Kith Café located at Millenia Walk to check out the special collab menu and take part in social media posting activities to receive exclusive merchandise and in-game items. Additionally, on weekends, expect themed activities and surprises at the café.
Collab Venue:
Kith Café
9 Raffles Boulevard #01-44/45 Singapore 039596
Collab Food Menu: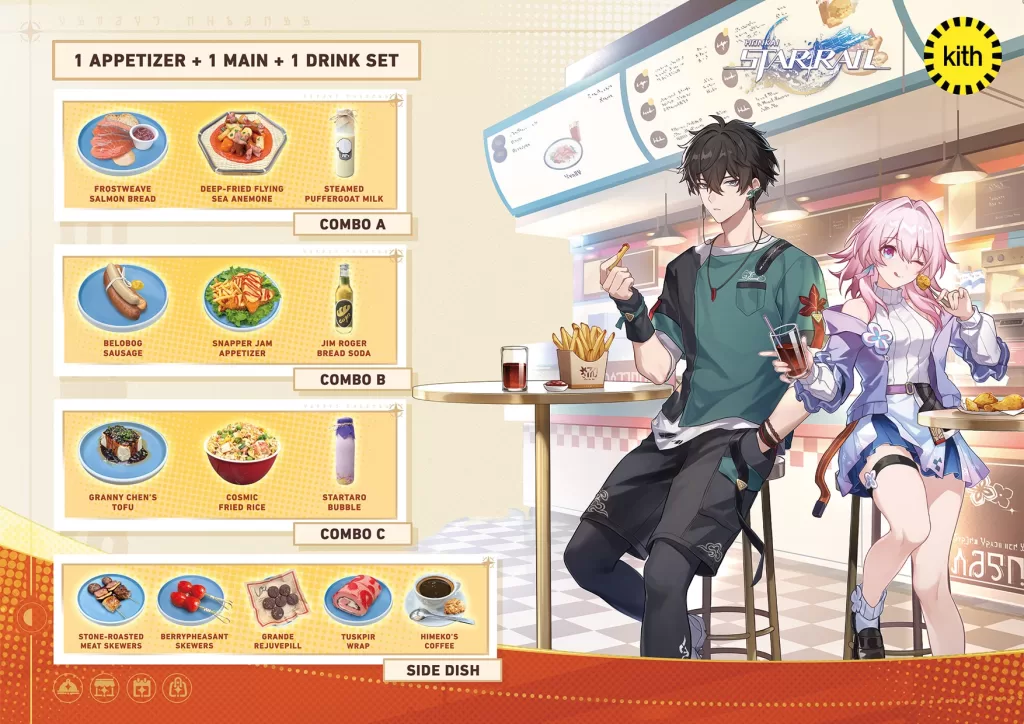 We had the opportunity to get a sneak peek of the dishes that will be served during this collaboration! (Thank you conductor and "Chef" Pom-Pom). Check them out:
Collab Merchandise & In-game Items:
Patrons who order any set meal in-store can also participate in a social media posting activity to receive a collaboration holographic ticket (featuring either Dan Heng or March 7th), complete with an event redemption code for Chef Pom-Pom Avatar, Conductor's Treat phone wallpaper, as well as the Pom-Pom's Fried Fowl consumable & recipe.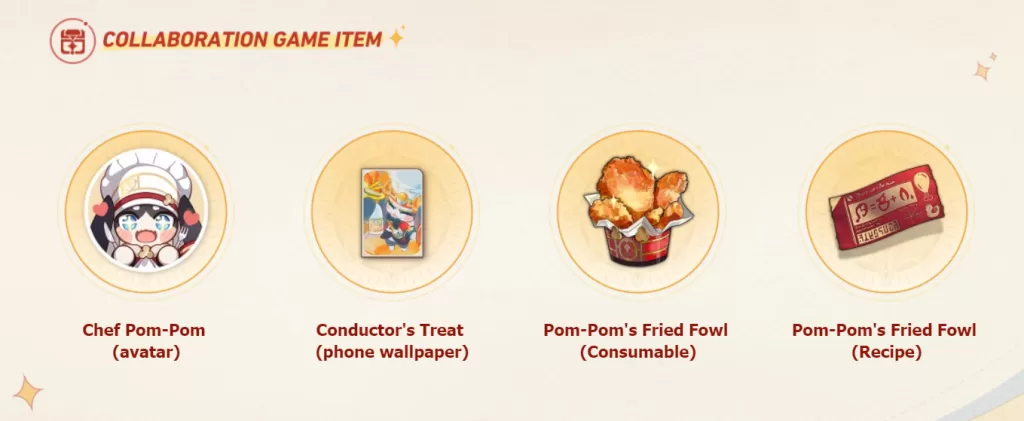 Patrons who order two sets of custom meals during the weekends and complete the associated social media posting task will receive a collaboration stand.
Furthermore, there's an exciting Meal Lucky Draw! On any day during this collaboration, visit the restaurant to purchase any custom meal, snack or merchandise to stand a chance at winning a Pom-pom edition Gourmet Sailing Badge.
Any merchandise purchase will also come with a limited-edition headband, a collaboration postcard, and a Wubbaboo Balloon.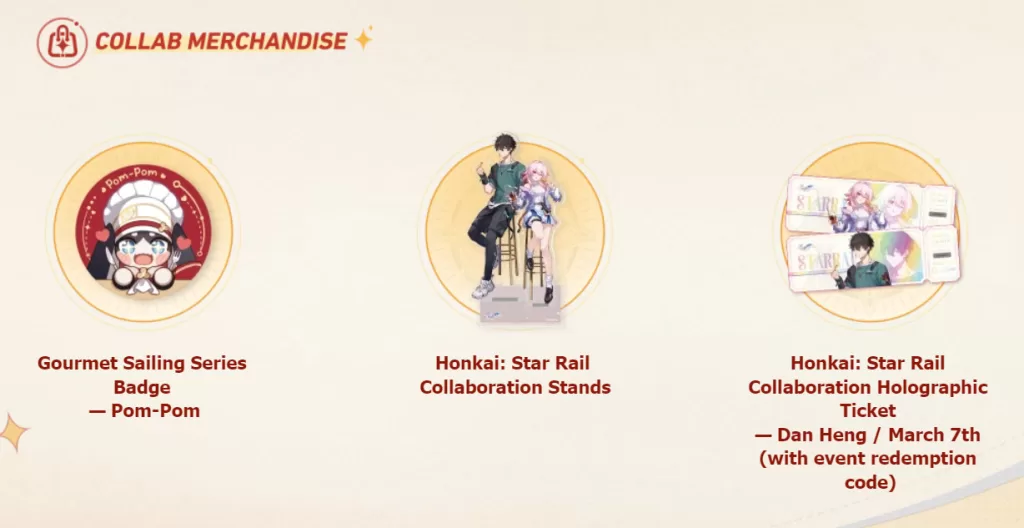 For all the latest information, check out the official Astral Express Pit Stop page!
Honkai: Star Rail is out now on the PlayStation 5, together with its latest version 1.4 titled "Jolted Awake from a Winter Dream". Trailblaze on!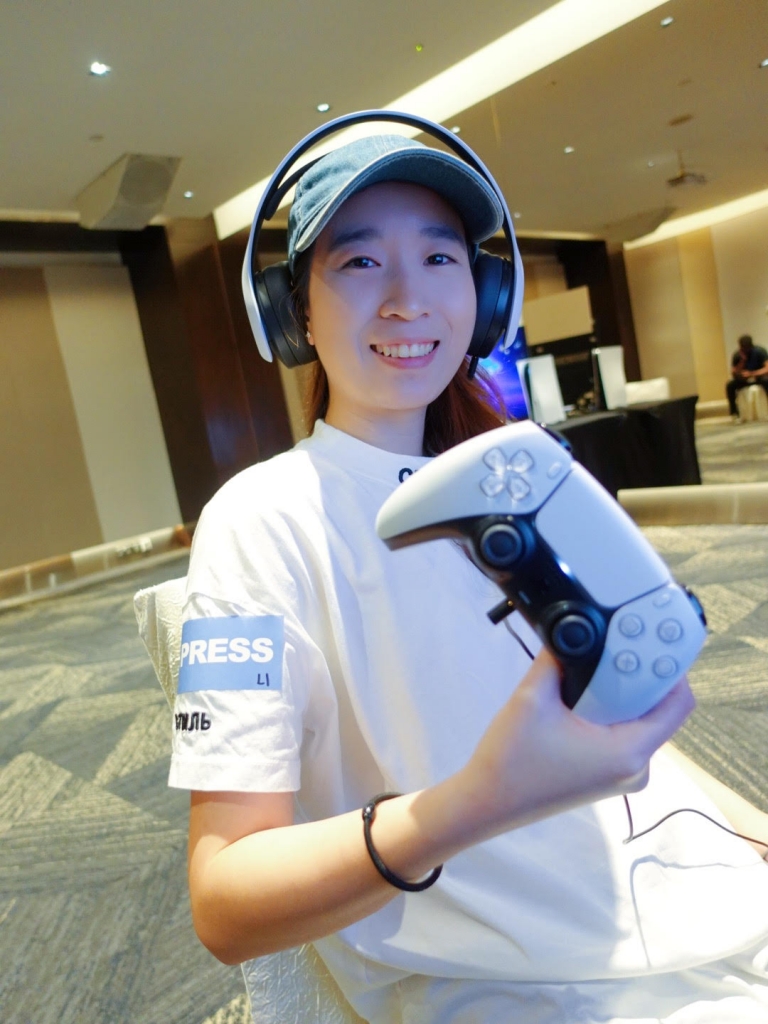 Queen of puns. Loves her retro games, ARPGs & MMOs. Played too much WoW at one point. Collects Final Fantasy games (Physical ones hor). Can't stay still to EDM.