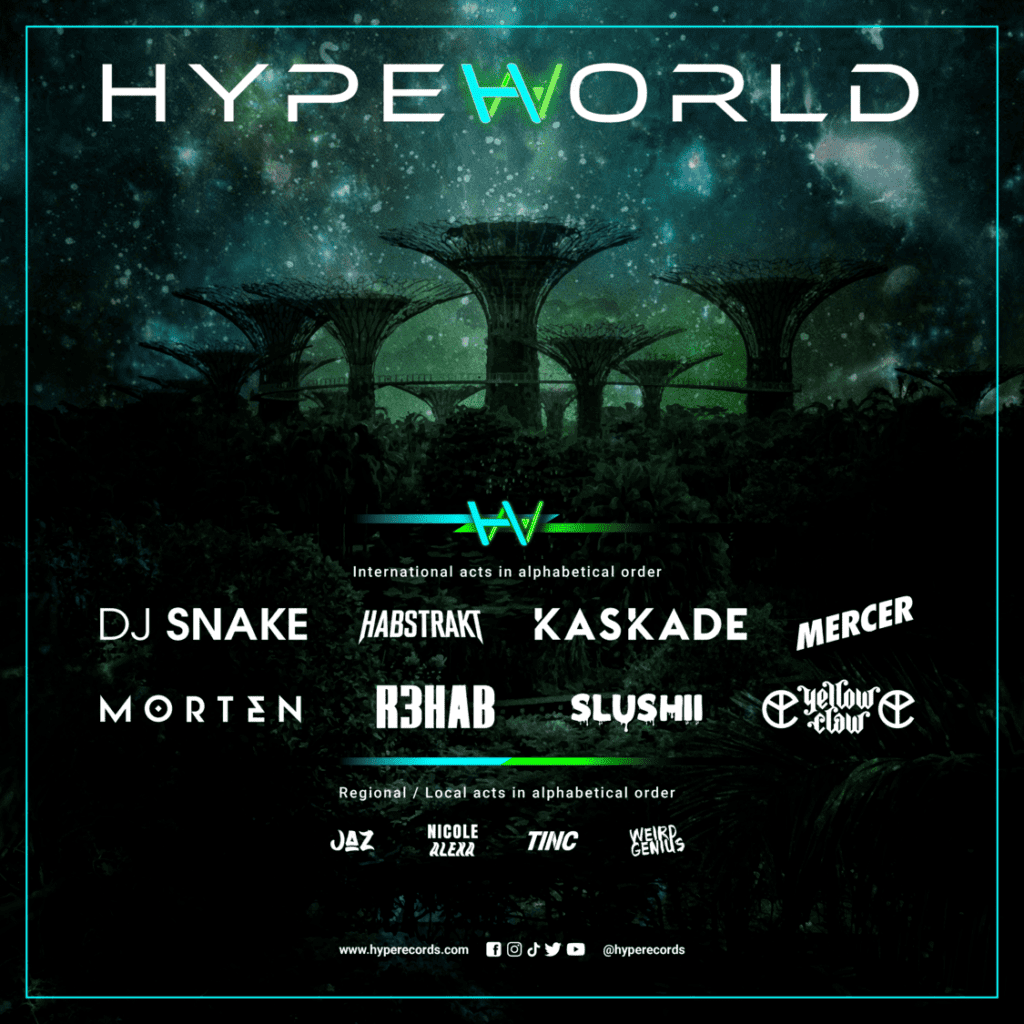 It's festival season! On the weekend of 22 and 23 October 2022, party it up at HYPEWORLD, a dance festival held at The Meadows, Gardens by the Bay with a line-up of DJs you definitely don't want to miss.
Organised by Hype Records, feast your ears as the 2-day long festival will feature DJs such as Yellow Claw, Kaskade, R3hab, DJ Snake and more. Local and regional acts such as Tinc (Singapore), Weird Genius (Indonesia) and Nicole Alexa Choo (Singapore) are also gracing the stage so don't miss out. Dubbed as the largest outdoor festival of 2022, there is no better place to be that weekend.
Partying aside, the festival offers so much more. According to Ken Lim from Hype Records, the festival will an all-day lifestyle event that will include wellness, eats and sustainable programs. The event is making waves in the online space as well with the release of a HYPEWORLD Cosmos Access NFT collection as a joint venture with Spartan Labs, a Web3 venture studio.
Riding on the wave of NFTs that has taken the world by storm over past year, this will be the first time a festival organiser is launching an NFT based off a music festival. With only 600 of these NFTs on the Ethereum blockchain, ownership of each of these NFTs costing 0.2ETH will grant access to the festival with access to an NFT-only VIP area for a front-of-house viewing of the main stage. Other benefits include a priority entrance access and priority bar queue. For more details, you can join their Discord server to learn more.
The utilisation of NFTs in a music festival such as this helps greatly with eliminating the possibility of faking entrance tickets to gain access to the festival while still providing holders of the NFT benefits without the possibility of losing a physical ticket or accidentally deleting your email with your ticket inside. Also, isn't it cool to hold a piece of history to the largest outdoor music festival of 2022?!
You can check out the website to the NFT, and for the festival details itself.
See you there!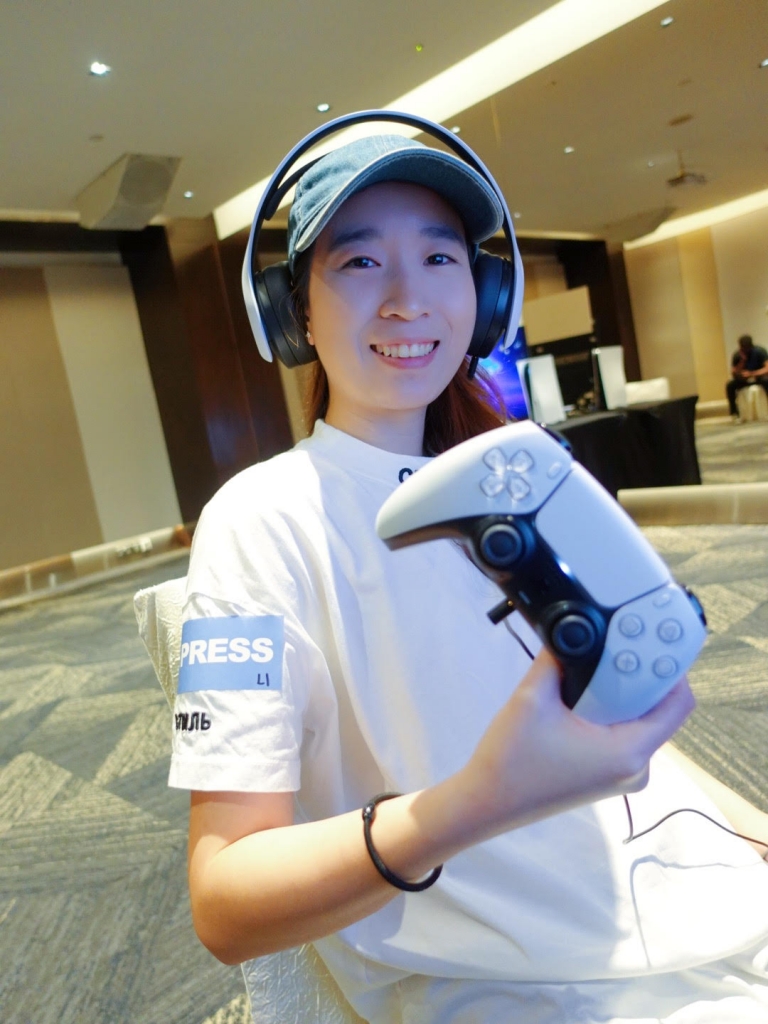 Queen of puns & lewd jokes. Loves her retro games, ARPGs & MMOs. Played too much WoW at one point. Collects Final Fantasy games (Physical ones hor). Can't stay still to EDM.