Description
[ L.F.G: Chapter 1 ]

Welcome to L.F.G, short for Looking for Gamers!
Those who play multiplayer team-based games would probably interpret it as Looking for Group (which works too) or if you're feeling determined and want to egg your teammates on, Let's Freakin' Go!

Gather your team mates old and new, make new friends or reconnect with old ones over a night of good food, drinks, music, games and giveaways.

Games & Giveaways
We'll be running challenges, and giving away some epic loot during the event!
Supported by some of the brands we've had the absolute pleasure of working with, we're excited for you to win these awesome products!
Depending on the ticket tier, you'll be given a number of raffle tickets to try your luck at winning these items.

Food & Drinks
Every ticket comes with a welcome pint of beer and access to dinner buffet line (Only available for tickets bought before 11 Aug 4pm) to get the night started.
There will be additional drinks available for purchase at the venue.
From beer to whiskey, champagne to wine, pick your potion of choice to keep your HP topped up to last through the night!

For every $15 that you spend at the event, you'll get an additional raffle ticket to increase your chances to win those prizes.
Pop those elixirs and keep those buffs going! And may the RNG Gods be with you!

---
[ Event Details ]

Date: 13 August 2023, Sunday
Time: 7pm – 11pm
Venue: 29 Carpenter Street | Singapore 059923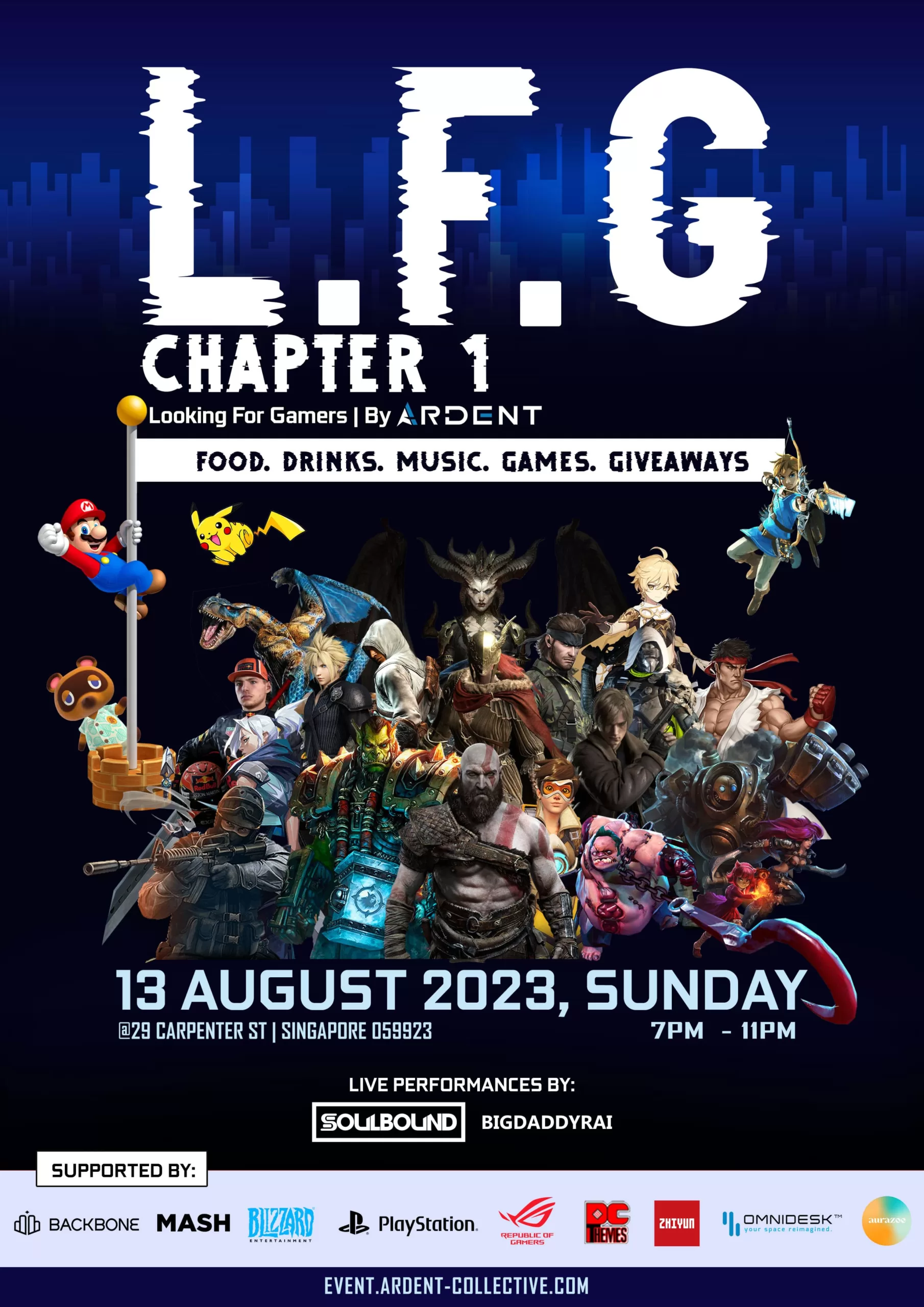 ---
[ Event Giveaways ]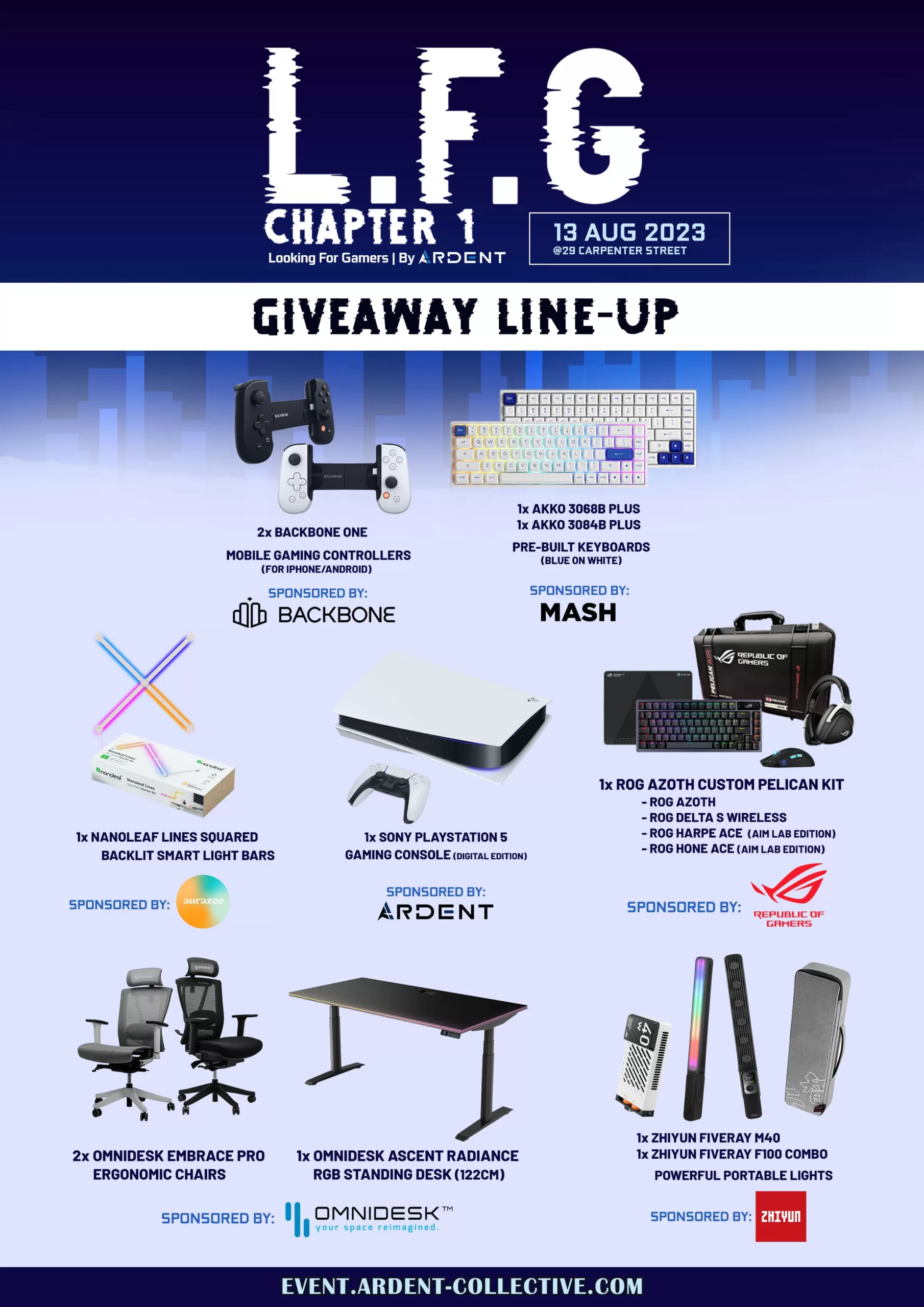 ---
[ Live Performances ]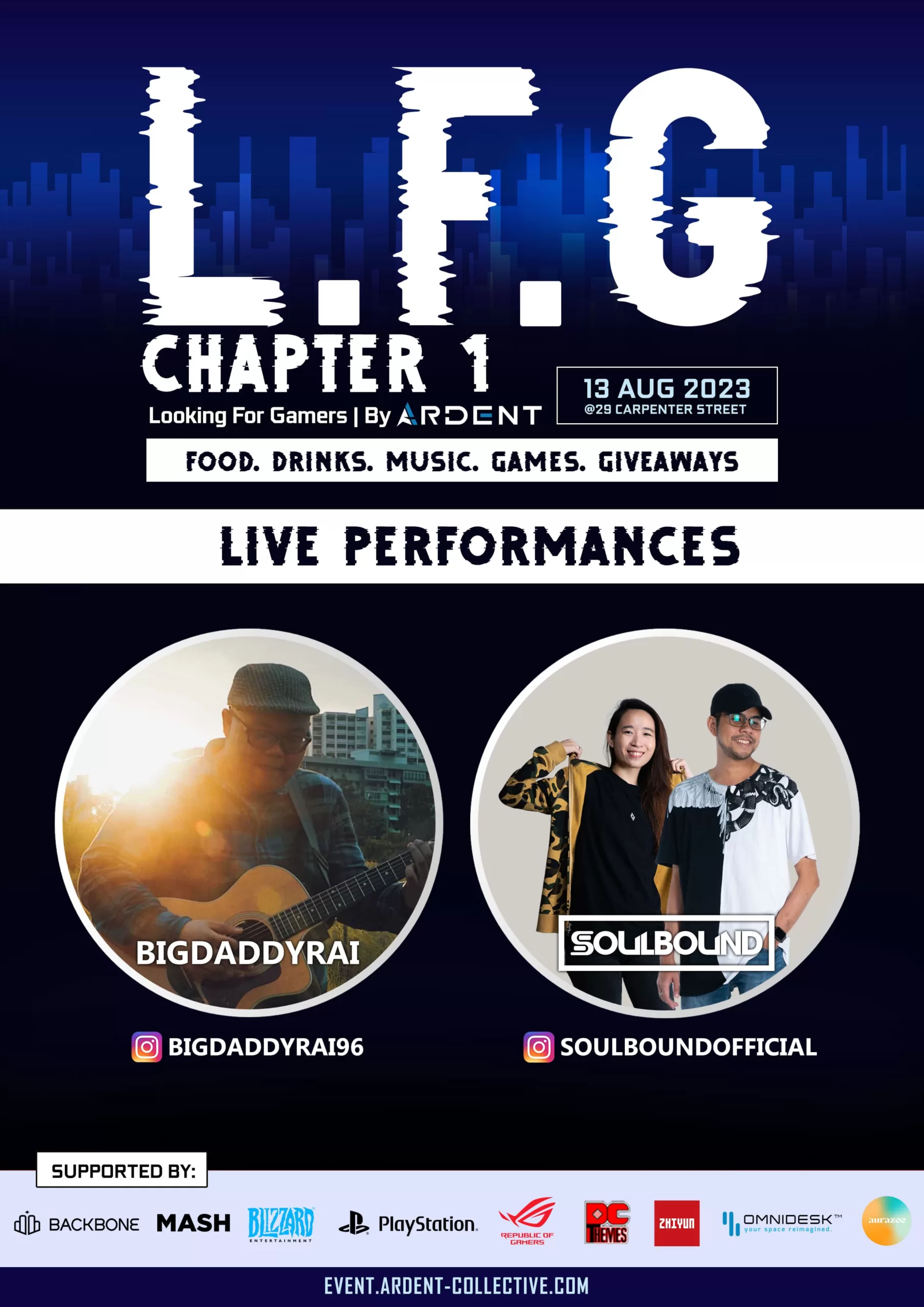 ---
[ Ticket Tiers ]
Standard: SGD $45
• Entry to event
• 3x Raffle Tickets
• 1 Pint of Beer
• Access to Buffet Line (Only available for tickets bought before 11 Aug 4pm)

Deluxe: SGD $69
• Entry to event
• 6x Raffle Tickets
• 1 Pint of Beer
• Access to Buffet Line (Only available for tickets bought before 11 Aug 4pm)
• 6 Months Ardent Prime Membership (worth $24.95)


Ultimate: SGD $98
• Entry to event
• 9x Raffle Tickets
• 1 Pint of Beer
• Access to Buffet Line (Only available for tickets bought before 11 Aug 4pm)
• 6 Months Ardent Prime Membership (worth $24.95)
• **Ardent 'GAMER' Minimalist Oversized Tee [L.F.G Limited Edition]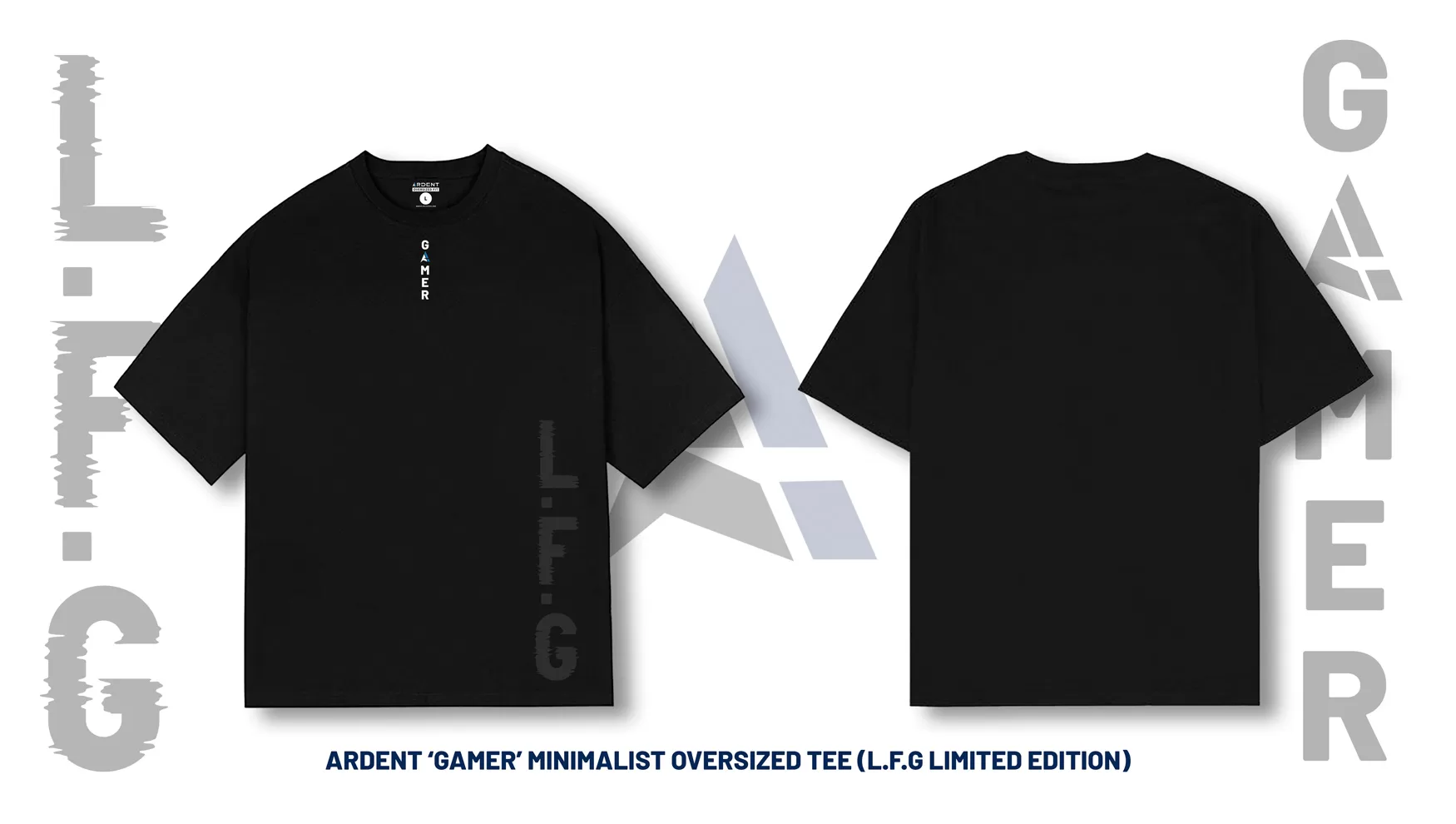 ** Subject to size availability 

---