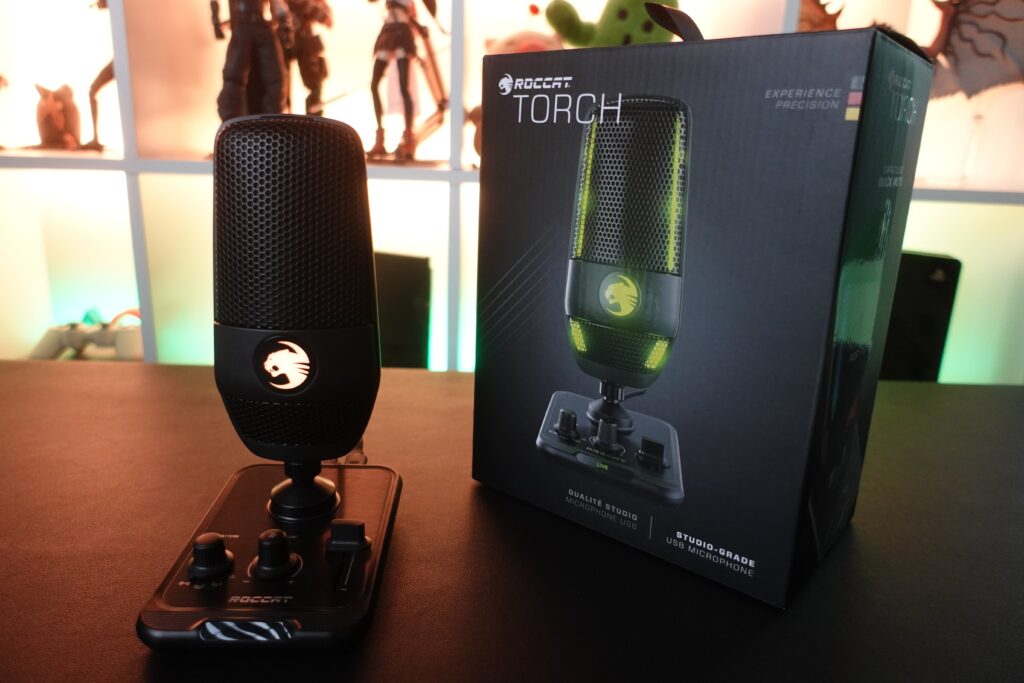 Roccat has just lit up the world of gaming microphones in Singapore with the Roccat Torch studio-grade USB microphone. Did you see what I did there? Lit. Torch. Ok next.
Originally released in July 2021, Singapore distributor for Roccat, Streamcast Asia has brought this microphone to shake things up and make choosing a USB microphone that much more exciting. After a few days of using it, I must say there's a lot to like about this microphone.
Right from the get-go, Roccat sets themselves apart from the rest of the brands the moment you unbox and pick up the microphone. The Torch essentially is a microphone with an attached mixer that in its default position, serves as a base. When the Torch microphone is attached this way, a short cable runs from the microphone into the base while another cable is connected from the base to the PC. An included longer USB-C cable allows you to detach the microphone from the base, connect it to a boom arm and have it plugged to the base. This opens up a lot of possibilities with how to set up the Torch. For someone like me who sits at a racing cockpit and my microphone and table may be challenging to reach sometimes, this really makes things more convenient for me.
The base contains all the buttons you need to use the microphone, and then some. You get a knob to toggle between 3 pick-up patterns; stereo, cardioid and whisper, which essentially feels like it's a volume boost more than anything else. Still, it's nice to be able to choose these patterns via a quick togggle of a knob. The middle knob controls the volume of the microphone's audio output jack. Plug in your favourite 3.5mm gaming headset or earphones and voila! Depress that same knob and you'll mute the microphone. There's a way cooler way to mute the microphone that we'll go through later. The right fader controls the microphone's gain level. Being a DJ, this is quite a neat feature. The quality of the fader is at most decent. Don't expect it to feel like faders found on professional audio mixers. I absolutely LOVE the fact that when plugged in and in use, the microphone has a very obvious and useful lighting effect that reflects the gain level. My only gripe with this set of controls is really 'why not go with a fader type control with the 3.5mm jack volume as well?'. It's a personal design aesthetic that I feel would look more uniform?
Alright cool feature alert. The Torch has a gesture feature that allows you to wave over the top of the microphone to mute it. Aiyo I live for such cool features. I spent a good 10 minutes just waving my hand over the microphone to mute it. Macam conducting orchestra. Or casting a silencing spell as Harry Potter. Still, I'm happy to report that the feature works. If you're afraid of accidentally muting the microphone while flailing your hands in the air, there's a switch at the back of the base that toggles between 3 sensitivity modes. Good thinking Roccat.
With a name like Torch, we have got to talk about RGB. The Roccat logo shines brightly enough front and center. A switch at the back toggles between different lighting modes. The Torch does a really good job at using lighting to give clear indicators to the user. The 3 pick-up patterns have individual colours. The microphone turns red when it's muted and again, the lights that show how loud you are, are really really helpful. Can't stress that enough.
The microphone itself a condenser mic. If you need a refresh of some of the traits of a condenser mic, they're pretty sensitive when compared to dynamic ones. Using the microphone is simple. No drivers, no fuss. While that seems to be a fuss-free experience, I do wish there was a software suite that allows you to adjust EQ, presets etc. The sound is decent at best right out of the box. Condenser microphones out of the box will not make you sound as good as their dynamic counterparts. However, with EQ adjusted, the microphone definitely sounds better. Everyone's voice is different. So if you're picking up the Roccat Torch, be sure to spend some time tweaking it in your respective software to get it sounding the way you want.
At a retail price of SGD159, there's a lot of value to have with the Roccat Torch studio-grade USB microphone. The lack of software just means that adjusting your voice can be done in whatever software you're using so it's not entirely bad. As a streamer and content creator, the mic definitely looks good; both on the table and on a boom arm. The included base with the mixer controls allows for a lot of wriggle room when setting up your gaming setup. Pair that with a good-looking microphone, cool features and sound that really is fit enough for a lot of gamers and streamers and I think the Torch will be a welcome addition to any setup.
Check out our Ardent Gear Up Store to grab your own Roccat Torch Gaming Microphone now!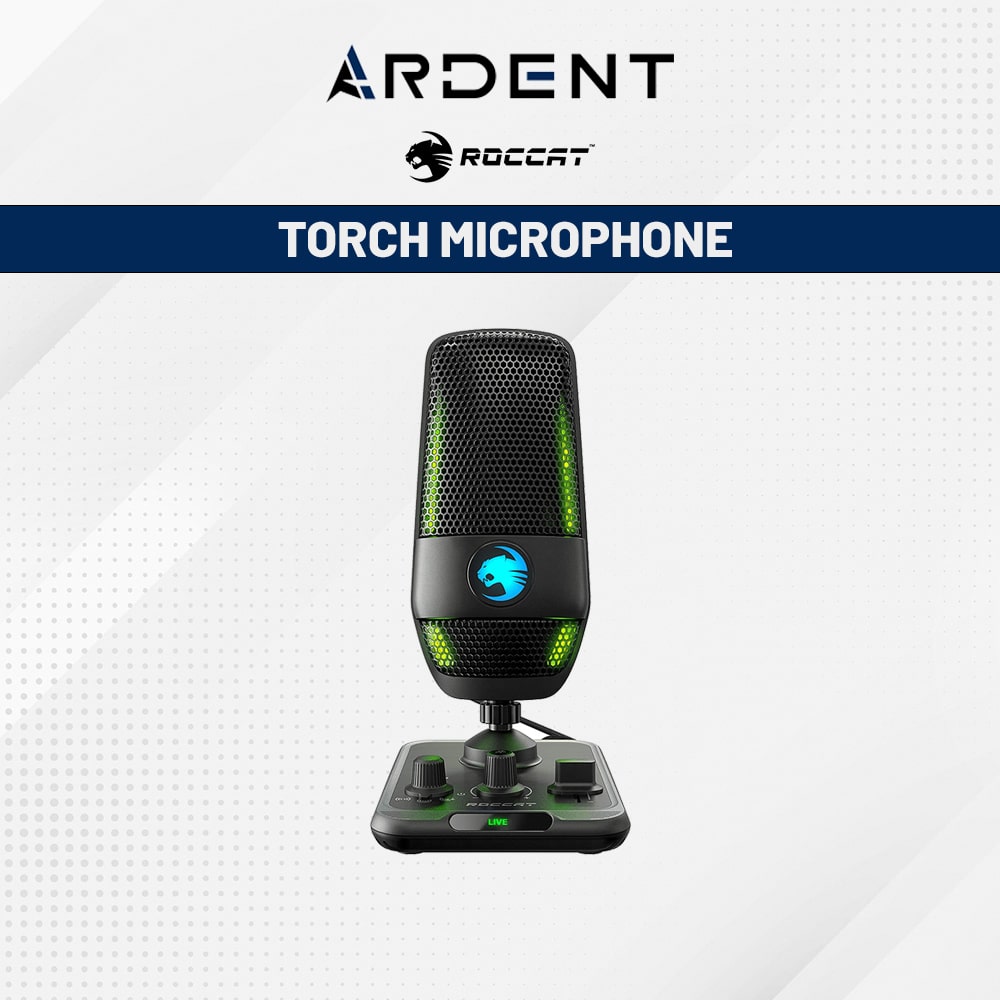 ROCCAT Torch Studio-Grade USB Microphone
VERDICT
There's a lot of value to find in the Roccat Torch. Good sound quality, smart design choices and well-placed easy-to-access buttons make this a a very solid choice for a mic at this price point.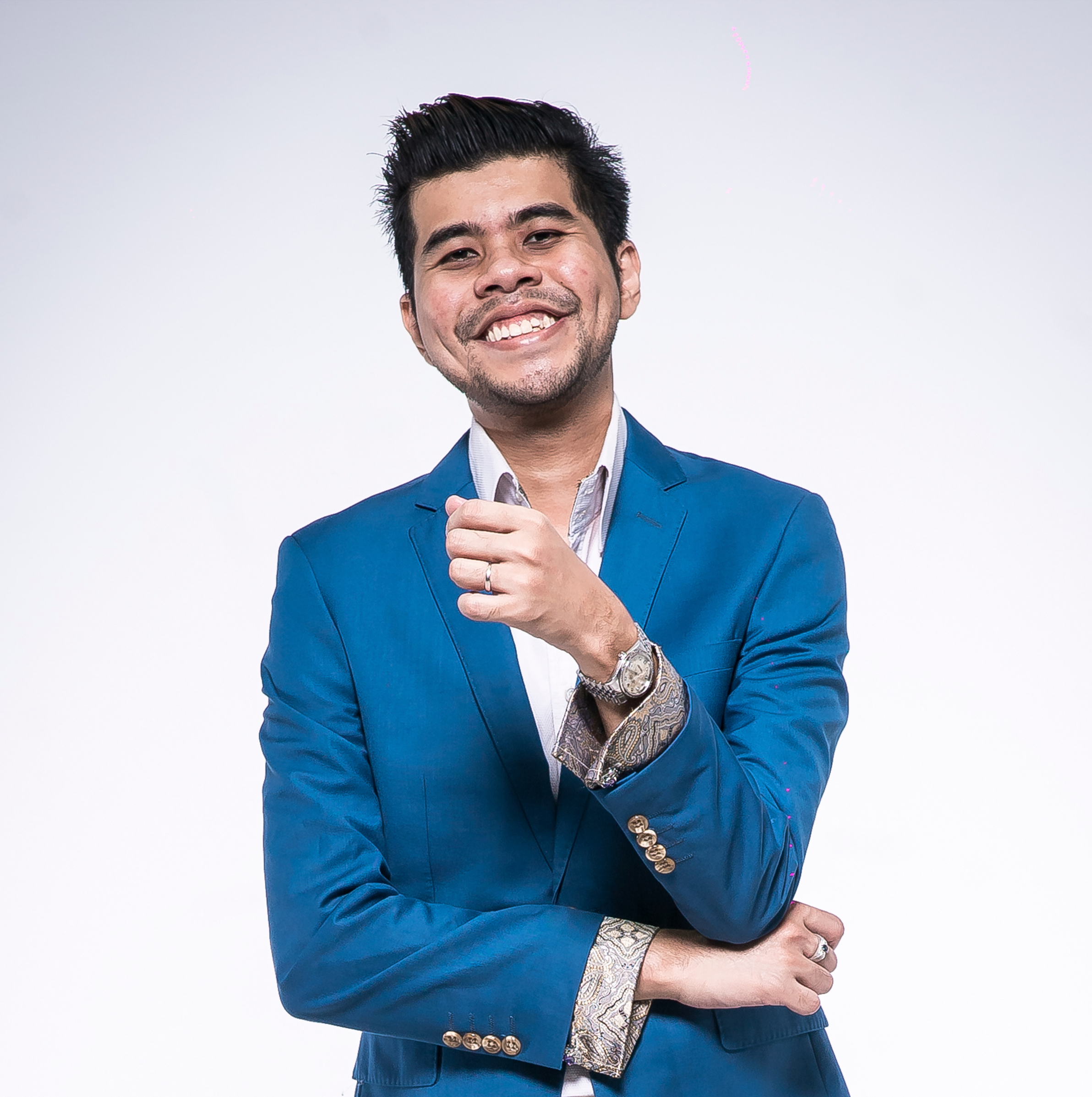 Enjoys the art of drifting, stealth-based and racing games; the latter 2 he's not very good at. His laughter puts hyenas to shame.