Sony recently unveiled their new PC gaming gear brand "INZONE" and we're thrilled to be one of the earlier folks in Singapore to be sent the flagship INZONE H9 Wireless Noise Cancelling Gaming Headset, to share our first thoughts on!
I personally own and have used a number of gaming headsets through my years of gaming and streaming. Having used the H9 for a few days, I'm excited to share my experience.
Aight, let's get into it!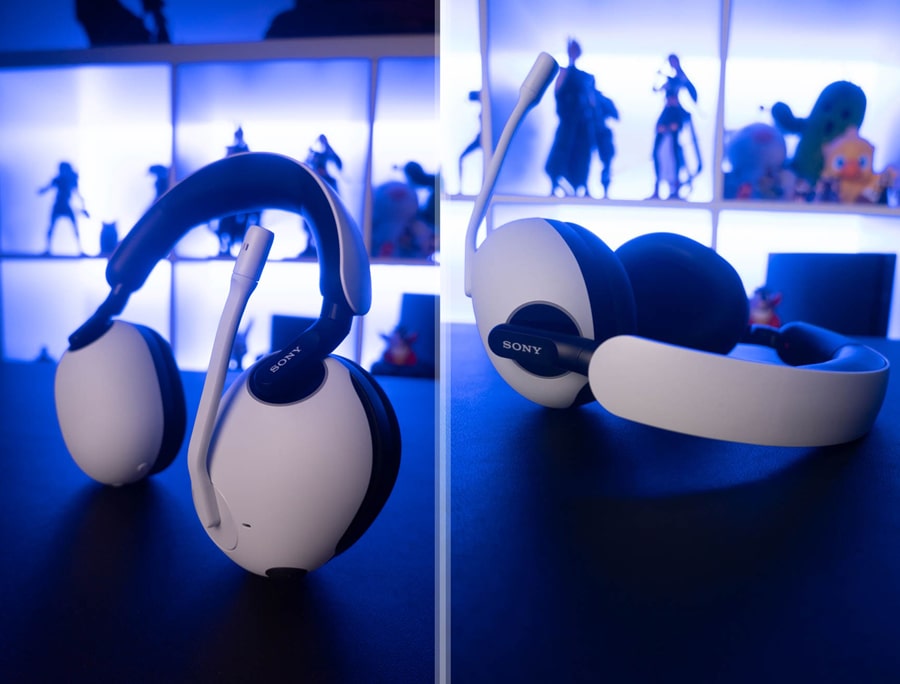 Right off the bat, you might notice the familiar matte white finish on the headset, which is reminiscent of the PlayStation 5. Aesthetically, it looks awesome and got a really futuristic vibe! Oh, and I can't help but notice that it looks rather similar to the Sony Pulse 3D headset too.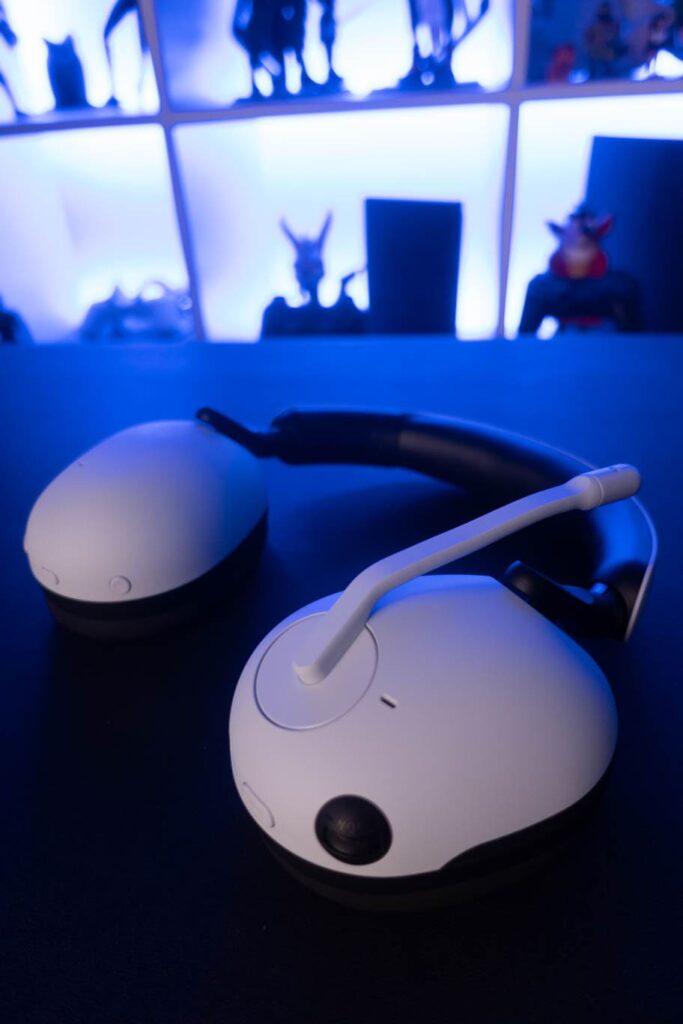 Let's talk about the build. The H9 weighs around 330g, which puts it slightly on the heavier end (for me) when it comes to gaming headsets in general.
The headset is fitted with soft fit leather earpads (only for the H9 model), similar to Sony's latest premium noise cancelling headphones WH-1000XM5. The wide, soft headband cushion spreads weight evenly across the head, which I thought is a really nice touch for long-term wearing comfort.
When not in use, the earcups can be rotated to be laid flat neatly on the desk. It's a nice feature, though I'd typically hang my headphones on the headphone hanger.
The most expensive of the three INZONE headset offerings, the H9 is wireless, and capable of connecting via Bluetooth or the included USB dongle.
Here's something really neat. I can connect to another device via Bluetooth simultaneously while connecting with a device via wireless. For example, I can game on my PlayStation 5 while connecting to my mobile phone to listen to music, take a call, or chat with my friends on Discord voice chat.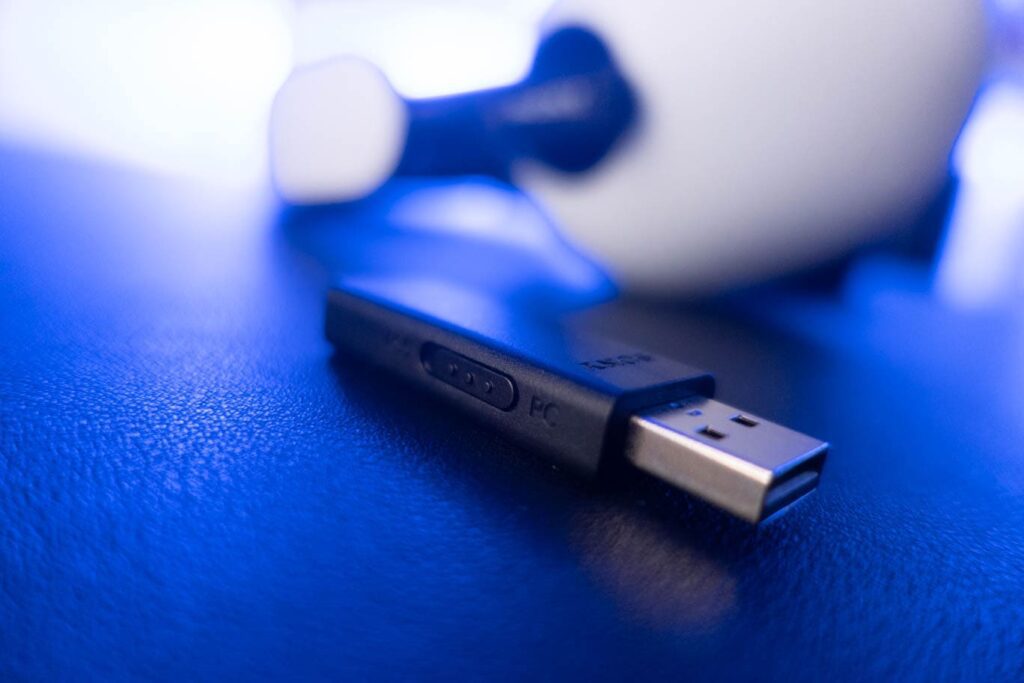 On the topic of wireless functionality, one would wonder about the battery life of the headset. The H9 can last up to 32 hours, and the quick charge feature allows users to enjoy up to an hour of game time from a 10-minute charge. I can charge this gaming headset via a USB-C port on the left earcup while gaming too!
For immersive gameplay, the INZONE H9 comes with noise-cancelling capabilities and ambient sound mode. These functions can be toggled instantly by pressing a button on the headset main unit, right under the oval-shaped earcups, along with some other nifty controls for volume, Bluetooth and game/chat balance.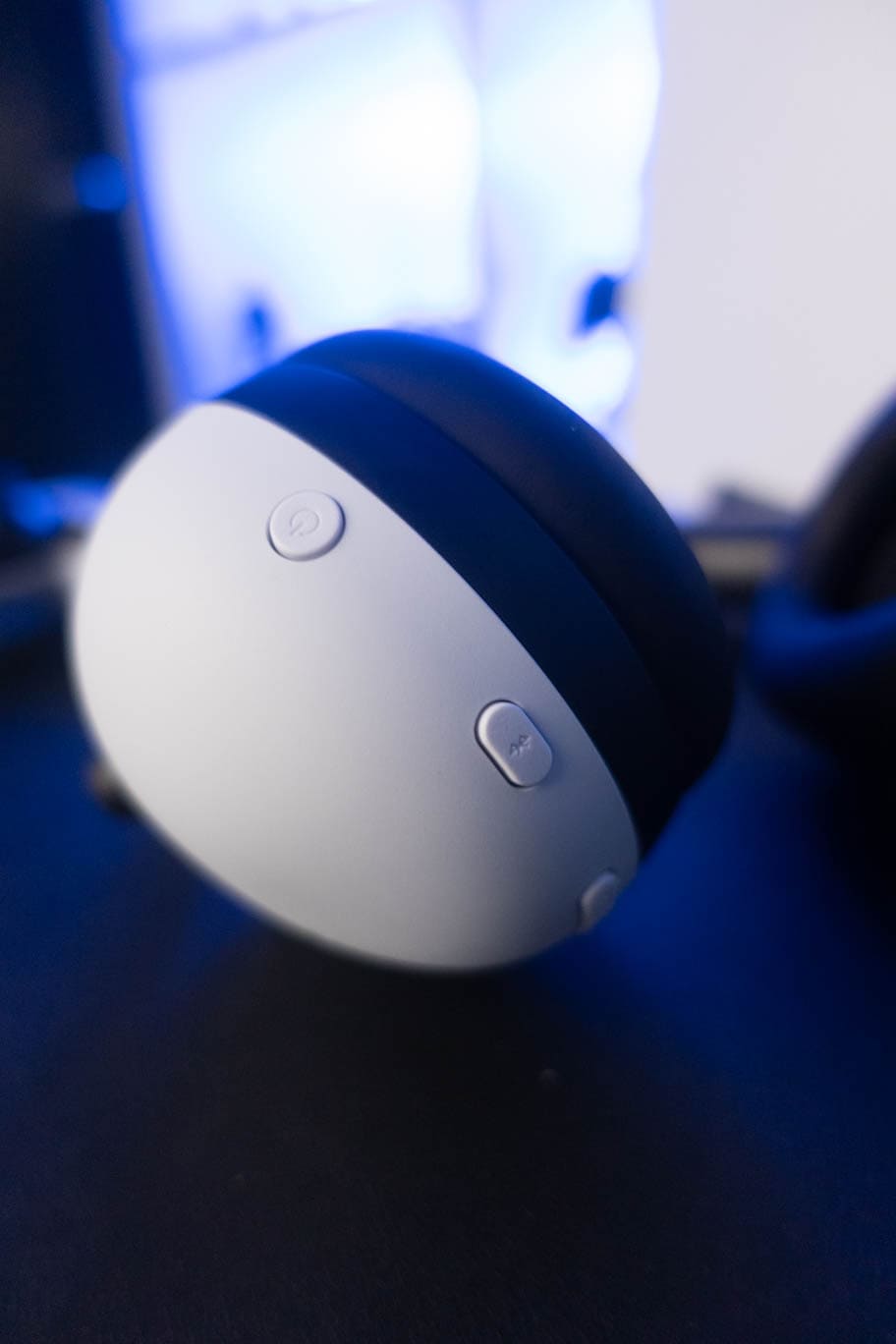 The headset also comes with an adjustable boom mic – with a convenient flip-up mute function. It is malleable enough to be twisted to an ideal position for me to speak into. My only gripe is that the microphone is not detachable. The audio output is okay, but it leaves much to be desired. I'd almost always be using a dedicated mic over a headset mic anyways, so it's not something I'm personally fussy about. That said, I still appreciate being able to quickly mute my audio output when I lift the boom mic back up.
So how does the H9 sound? Just listening right off the default Flat sound profile, it sounds rich and punchy. Personally I like my bass boosted, and a slight adjustment to the EQ via the INZONE Hub PC Software did the job.
I can also configure the 360 Spatial Sound settings as part of my personalised sound profile within the application.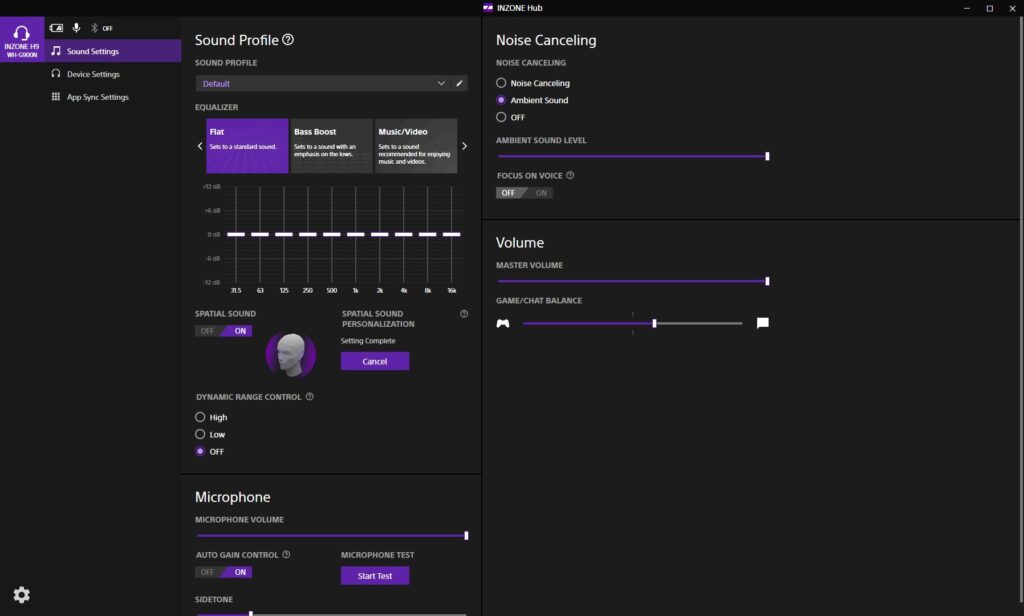 Coupled with the 360 Spatial Sound Personalizer mobile app, I get to take photos of my ears to analyze and further customise my settings accordingly. I also tried to play some FPS games, and I was able to pinpoint my opponents' locations in-game more precisely. Truly an immersive experience.
Both apps are fairly straightforward and easy to use, and I like the simplicity of it.
The INZONE H9 will be available at selected retail shops and online stores from 7 July 2022 onwards, with a retail price of S$499.
27 October 2022: Review Update
Sony released a firmware update to the H9 headset to improve the quality of voice commands sent to the party, thus improving the overall communication experience when gaming with your team mates. It's always nice when a company strives to make continuous improvements in their products through updates like these. Be sure to update your firmware if you haven't already to enjoy the product's latest features!
VERDICT
The INZONE H9 has a futuristic aesthetic and fits comfortably. More on the pricier side, but packed with great features and technology for gaming. A solid choice for gamers looking for a versatile wireless/bluetooth gaming headset for both PC and consoles.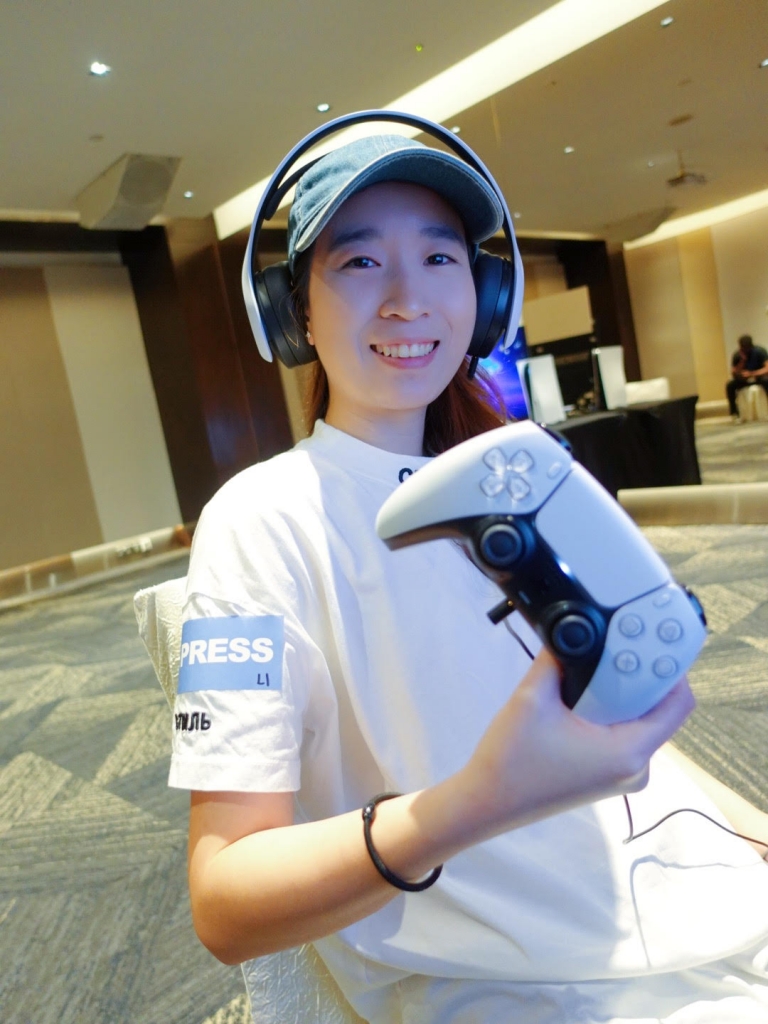 Queen of puns & lewd jokes. Loves her retro games, ARPGs & MMOs. Played too much WoW at one point. Collects Final Fantasy games (Physical ones hor). Can't stay still to EDM.